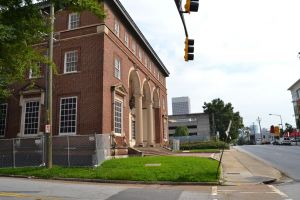 Georgia Tech and Portman have broken ground on an exciting new addition to the GATech campus, particularly Tech Square and Midtown Atlanta. A forgotten corner at 4th and Spring Streets will eventually be home to the new high performance computing center.
The building will be 21-stories, and is incorporating the historic Crum & Forester Building that stands on the corner of Armstead Place and Spring Street. The name was shortened from the High Performance Computing Center to Coda. The developer hopes to finish the building in 2019.
Plans call for the building to be home to some 2,400 workers, including Tech researchers as well as staff and employees from private sector firms. The project is estimated to cost $375 million.
This section of Spring Street is finally seeing some changes after having been in the shadows of the rest of Midtown Atlanta. Across the street from Coda, is a new student housing building going up that is being built by developer Selig Enterprises. The GATech Hotel and Conference Center is just across Spring Street.
The entire complex will total about 1 million square feet. About 750,000 square feet will be office, retail and data center space. Georgia Tech will occupy and lease from Portman, who will own the tower, about half of the office floor space, while the rest will be leased to major companies and startups.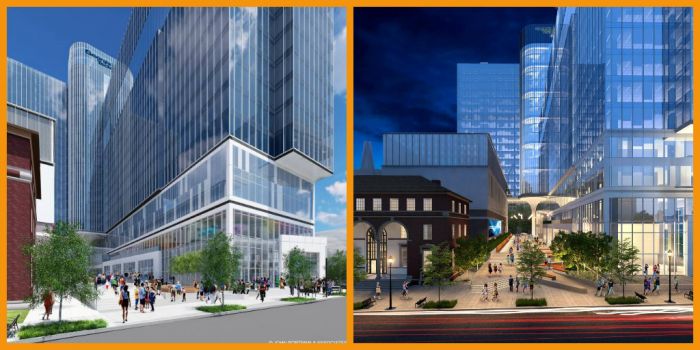 Here is a short video from the Ground Breaking event in December, 2016.
There are certainly many living options nearby Coda for people looking to live in Midtown Atlanta that will be working in this building. Obviously it's a couple years from delivery, but we will we watching and waiting to help new employees find place to live in Midtown Atlanta near Coda.