Coming Soon! Rarely Ever Seen 3 Bedroom, 2 Bath Condo
Cornerstone Village Midtown Atlanta, GA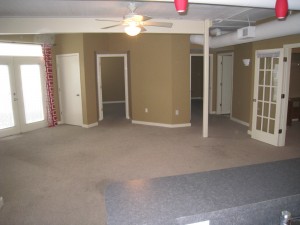 It's always exciting in real estate when you have the opportunity to present a property that is almost a "one-of-a-kind" home. And this Cornerstone Village condominium is JUST that one.
Originally a large 2 bedroom, the current owner made interior renovations to the unit to create 3 FULL bedrooms. Imagine some 1600 PLUS sq. ft of living space! This was done by taking a corner of the living room, and enclosing it. Mind you, don't think small bedrooms. They are still all very large in size!  In fact, the Master Bedroom will easily accommodate a King-sized bed, and a sitting area.
To ready this unique home for the market, the Seller is installing hardwood floors in the living area, tile in the kitchen, baths and entrance foyer AND adding granite counters to the kitchen. Everything will be ready for you, the new owner!
Cornerstone Village Condominiums are in the heart of Midtown Atlanta at 6th and Peachtree Streets. The GATech campus is just 3 blocks away, as is the Midtown MARTA train station. You can also walk to Emory Crawford Long Hospital, Bank of America, AT & T and numerous law offices in Midtown!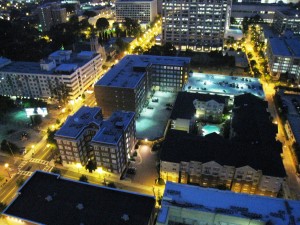 Stay tuned for this exciting Midtown living opportunity, coming on the market soon!
Think this might be just what you were looking for? Give me a call and we will get you on the advanced list!