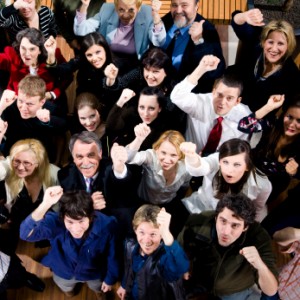 Has the real estate market improved? I'm asked this question daily, if not several times daily! It can easily be answered with "Dear Mr. Buyer, You Are NOT Alone!"
What does that mean you as a Buyer of real estate in Atlanta, and especially Midtown Atlanta and Intown Atlanta neighborhoods? It means you might not get the first home or condo you make an offer on. WHAT?
The Multiple Bid Market Place
What is a multiple bid market place? It means there is more than one Buyer interested in a property. What happens in this situation? We are out looking at Midtown Atlanta condos or other Intown Atlanta real estate, and we find the top choice of the homes we have looked at. We look at the comparables, the market, the building, and how this home is priced, and we make our offer. In most offers, we ask for a response back within 24 hours.
I'll get a call or email from the Listing Agent that says something like, "We have received multiple offers for this property. The Seller is calling for Highest and Best by 5pm on (insert date)." I'll call you immediately and let you know that we have to look at our offer and make revisions, if you want to. What do you mean, IF I want to? We might feel we already offered the best price. But there are other parts of our offer that can be changed to improve our offer. Due diligence time period, closing costs, financing or appraisal contingencies are all parts of an offer that can be change to improve your purchase position. If it is a home or condo you really want, you may want to offer more, remove the appraisal contingency and know that if your offer is higher than what the home appraises for, that you will bring that additional money to closing.
This type of situation is one reason why I always have my Buyers' rank properties after we have viewed them. In case we don't get #1, we already know the next one we are interested in….if IT is still available.
The market of Atlanta has dramatically changed from 2008, when we had something like 112, 000 homes on the market. Today, the inventory is around 30,000 homes. And of course, not every one of those is in the area YOU want to buy or at the PRICE you want. Meaning, there might be numerous condos for sale in Midtown Atlanta, but not in the building (s) you are interested in.
Dear Mr. Buyer, You Are NOT Alone!  Be prepared to possibly "battle" for the Intown Atlanta home or condo you are looking to buy!