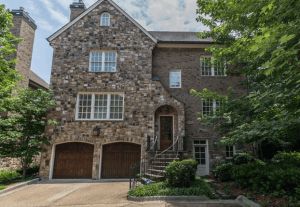 Ever want to live in a celebrity (or sports fame) home? Hmmm…now just might be the opportunity in the heart of Buckhead!
Detroit Lions QB Matthew Stafford Atlanta Home For Sale
Matthew Stafford and his wife Kelly are selling their Buckhead townhouse, currently listed at $1.25M. The home, located in The Vermont on Peachtree is just North of Phipps Plaza and Lenox Mall. Built in 2007, the four-level townhome features 4 bedrooms, 3 full baths and two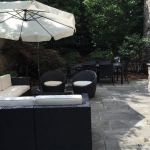 half-baths. It's an end unit that gives additional privacy.
Yeah, I know what you are thinking…FOUR LEVELS!!!!  My achy, breaky knees! Ah, never fear, there is a private elevator to get you to each floor!
The owners, Matthew and Kelly met while they were both at University of Georgia and were just married this past April. Who knows where they are headed (maybe a full-time home in Detroit….eeek!) But now's your time to move on in!!
%%ds_Details|{"SearchSetupID":"30","query.MlsNumber":"5563380","query.SearchSetupID":"30","requester.AccountID":"11305","requester.ApplicationProfile":"WordPressIdxModule","requester.ApplicationVersion":"6.2.2","requester.ClientIpAddress":"17.241.75.149","requester.ClientUserAgent":"Mozilla\/5.0 (Macintosh; Intel Mac OS X 10_15_5) AppleWebKit\/605.1.15 (KHTML, like Gecko) Version\/13.1.1 Safari\/605.1.15 (Applebot\/0.1; +http:\/\/www.apple.com\/go\/applebot)","requester.PaginationUseActivationPath":"true","requester.PluginVersion":"3.17.1","requester.RequesterUri":"https:\/\/www.mymidtownmojo.com","requester.SearchSetupID":"30","requester.UtcRequestDate":"2023-09-26T16:10:19+00:00","responseDirective.ShowAdditionalDetails":"true","responseDirective.ShowFeatures":"true","responseDirective.ShowLocation":"true","responseDirective.ShowPriceHistory":"true","responseDirective.ShowSchools":"true","responseDirective.ViewNameSuffix":"shortcode","requester.Signature":"df7cbba06904bdd06fca74d611ed78ca53fa221b"}|ds_end%%