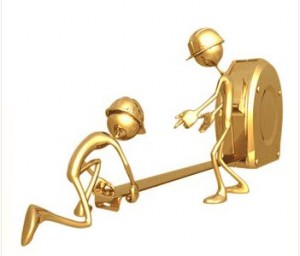 Questions we are asked as real estate professionals range from reasonable to riduclous, and everything in between. In my time, I've found most questions to be reasonable. Keeping in mind that Buyers and Sellers all are individuals with their own wants and needs. So of course those questions will vary. I'm often asked about the size of a condo but, Do You have the Measurements of that Midtown Atlanta Condo?
In selling Midtown Atlanta condos for the past 6 years, I've become pretty knowledgable in the various buildings in my market. One key component of my market knowledge is floor plans for many of the buildings. Most of these came for original sales/developer materials. So, as a result they list total square footage, but dont' look to "pretty" if you muddy them up with the dimensions of every room, nook and cranny.
I had a request today from an agent who showed one of my listings. I'm not sure how versed she is in condo sales, as she also asked me for an additional parking space as the Buyer has 2 cars. Ah, rule of thumb…1 parking space per bedroom and mine is a 1 bedroom. She also asked me if the Seller had a floor plan of the condo. I replied I did…and in fact, it was emailed to her before we even finished the conversation. About 30 minutes later came the e-mail, "Do You have the Measurements for that condo?"
A word to the wise, both in Buying or Selling (showing) Midtown Atlanta condominiums. Bring your tape measure.
Another word to the wise…that sectional that looks so lovely in your living room will probably not fit in a condo living room.
If you are buying a condominium, you may not be able to visualize your furniture there, or if your bed will fit. So, make sure you bring a tape measure to check the space.
If you are working with me, I'll have one. So, in a word, Yes, I Do Have the Measurements of that Midtown Atlanta Condo!