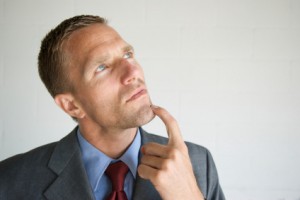 I was asked that very question when I was scheduling an appointment to show a condo in Viewpoint Midtown yesterday. Well, actually, I set the appointment (that was a bit of a challenge I'll cover in a minute) and then about 5 minutes later I got a call back from the Seller.
"Do you know how to show my condo? My agent never wants me to be here, and I don't think agents know how to show my  condo or the building." Seriously? Ok, let's talk this out for a minute from the eyes of this Seller.
If you are not accustomed to selling high-rise condominiums, it is completely different from a single family home. You have parking (possibly the need to pay for it as well), knowing HOW to get into the building, where are the lock boxes, sign-in/showing policies of the building, location of the amenities and what is covered in the monthly HOA fee. That's some of the considerations when showing a condo, most of which don't apply to a single family home.
So, first, we have a Seller who seems to have some issues. The home has been on the market for some 120 days, which means the price is not agreeable to the market. While the price was comparable to other homes we looked at, both in Viewpoint Midtown Atlanta and other buildings, it was the highest priced unit in terms of square footage at $297 per square foot. (Another home, on a lower floor, but with more space is $221 per sq. ft.
Then there was the tone of the Seller with me regarding the showing. First off, we HAD to come after 11am. Ok, no problem I'm capable of adjusting the showing schedule to accommodate this request. But there was the continual questions about amenities, do I know the building, etc, etc.  I assured this rather uneasy Seller that I had been selling Viewpoint Midtown Atlanta since pre-construction and was very familiar with ALL the floor plans in the building.  Finally, it seemed I had his "blessing" to show his home. Really? THANK YOU!!! You ARE the one selling, correct?
After viewing homes in another building, I arrived with my Buyers at approximately 10:40am. As I picked up keys for a total of 3 homes (including this one) as well as an access card for the building, I see a large note on the lockbox for the aforementioned Seller. It requires ANOTHER phone call before the key can be given out. And so it's made by the Concierge. Who hands me the phone….
" I thought I made it clear to you that you were NOT to be here before 11am. This home is occupied, we have things to do in the morning and we have a life." Yes….that is exactly what he said to me. I almost took the home off the list at that very moment, but my head prevailed. I assured Mr. Seller I remembered his request, and had two other homes plus two floors of amenities to show and would arrive in his home well after the 11am time frame.
Dude, I'm thankful my clients did not like your home (to small for them) as I can only imagine a contract negotiation with you.
Perhaps there is more reasons why your home has been on the market for so long than just the price.
Every Buyer or Seller I work with in Midtown Atlanta expresses their amazement at my knowledge of the area, the buildings and the amenities. The answer is  YES, I Do Know How To Show Your Condo."