That seems like a pretty obvious question, right? But do you?
Do You Look at Your OWN Listing?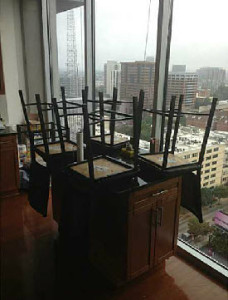 You are selling the single biggest asset you own. (Most likely anyways!)
You did your homework, and found agents on-line. Or maybe it was a recommendation from someone in the office. Or your gym. Nothing wrong with a referral if your friend was happy with them, right?
You (hopefully) met with at least a couple of them before you made your decision. The presented you a marketing plan, showed you some of their past sales and you said "Let's Do This!"
But once you've signed your Listing Agreement, and the marketing of your home or condo begins, how much do you follow up on what your agent is doing? Or supposed to be doing?
The primary place your home or condo will be marketed is….well….where you are right this very moment. On the Internet. On your laptop, phone or tablet. This is most likely where it will be seen first. So, have you looked at your own listing to SEE how it is being marketed?
Many agents hire professional photographers to do the photographs for listings, and many do not. It's not to say they HAVE to have a professional so this, if they know what they are doing. But do they? They may be very well versed in photography. And have the right equipment. I personally have a DSLR camera with a wide-angle lens (a MUST if you are trying to photograph a condo!) and my iPhone. Hey, you may think an iPhone is not professional, but you tell me.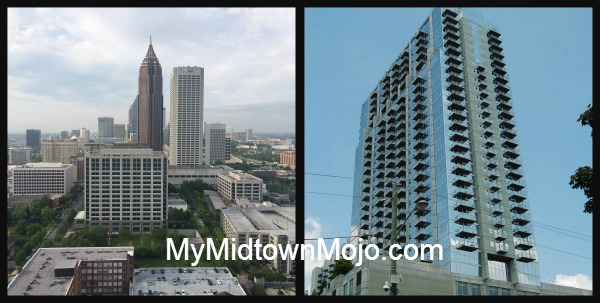 Which one of these photos I took was taken with the DSLR and which with my iPhone? Point being, both clear, crisp photos that would look great in the marketing of your Midtown Atlanta condo, especially Viewpoint Midtown, the building on the right.
But I am totally amazed at the photos I find on listings! These photos are being used by the Seller's agent to market their home!!!

The left is a very blurry bathroom I found just this morning….the middle….a CAT? And the right….do the jeans and the guys come with the condo?
Do You Look at Your OWN For Sale Listing?
If not, maybe you should. And if your photos look like these three or the upside-down bar stools at the top, you better be asking your agent for some new photos. Or maybe be looking for a new agent.