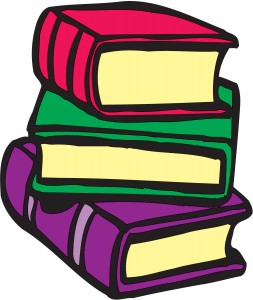 The Friends of the Doraville Library are having another Book Sale! This is a great time to pick up some real bargains. We'll have paperbacks, hardbacks, CDs and DVDs for children and adults. We have an especially good selection of almost new popular adult fiction hardbacks. You don't want to miss this! Tell your friends! We can always use more volunteers in preparing for the FODL Book Sale. Let me know if you'd like to help.
This is also a great time to join the Friends of the Doraville Library to renew your membership (for the remainder of 2012 and all of 2013!). ($5.00 for individuals or $10.00 for families business memberships at $50, $75 and $100 are also
available.)
New individuals and families that join FODL during the Book Sale will receive a $5.00 discount on purchases made on the day of the  book Sale!
It would be a great time to drop in, pick up a book, or donate a book, and then check out some of the local restaurants in Doraville. Chinese? Try Gu's Bistro!
Location: Doraville Library, 3748 Central Ave, Doraville 30340
Time: 11am to 3pm
Date: October 20th 2012
FOR MORE INFO Call: 770-936-3852 or 770-263-0262
Susan Fraysse,
FODL Book Sale Coordinator
sfra@bellsouth.net
770-263-0262
P.S.   BTW: Your book donations for the sale are welcome at the library anytime it's open! (M, W, TH & SAT 10-6pm,TUES noon-8pm)
[ lat="33.9015111″ lng="-84.27844429999999″ address="3748 Central Avenue" city="Doraville" state="GA" zip_code="30340″]
[/]