It's no secret that Atlanta condominium construction can often be lack-luster….dare we even say boring to look at from the skyline point of view. The homes may have great floor plans, coupled with awesome amenities…but let's face it, would you not want to live someplace where people would point and say, "WHAT is THAT building?" Why, that's Emerson.
Emerson Buckhead to be "Visually Striking" Building
JPX Works, LLC, an Atlanta-based real estate development firm, known for their recent project Inman Quarter, has released plans for its highly-awaited 2520 Peachtree condominium building. It has officially been named Emerson.
Called visually striking, the 21-story building will "serve as Buckhead's newest skyline jewel." You be the judge….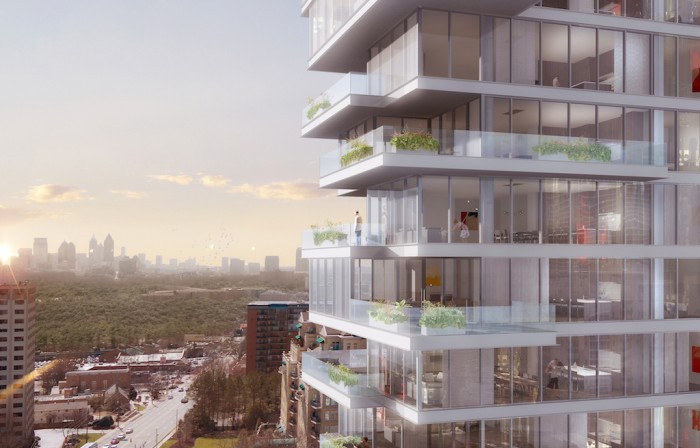 As you can see from the photo, the Emerson will offer awe-inspiring views South over Peachtree Battle and beyond to Midtown and Downtown, and the Buckhead area to the North. The design, by ODA-Architecture, is reminiscent of Frank Lloyd Wright's famous "Fallingwater" with the cascading levels and homes with window walls and expansive terraces. A boutique building, there will be just 44 homes, with one to three homes per floor, served by a private elevator. (Sounds like Aqua Midtown!) Homes are scheduled to start at $1.8 million.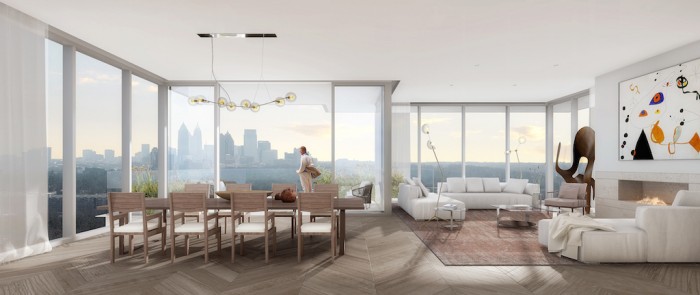 The location of Emerson offer the convenience of all that Buckhead has to offer..yet you are moments away from the arts and entertainment of Midtown Atlanta. Publix Markets are just North or South of the building. And, there is a Fresh Market to the South and Whole Foods to the North! And don't forget restaurants a many!
A sales gallery is expected to open in May, 2016, to begin pre-sales of homes. Groundbreaking is scheduled for Fall, 2016. That will probably equal a completion date of late 2017 or even into 2018. The building will be located at 2520 Peachtree Road. An older condominium building was "bought out" which is an interesting take on Atlanta condo construction.
If you are looking for ultimate Buckhead condo living (and in a NEW building) then I invite you to discover Emerson.
I'd be delighted to offer you Buyer Representation on your purchase in this exciting new community.