Emory University Buys Executive Park at N. Druid Hills Road
It's no secret that a university will purchase adjoining land to be able to expand. But the announcement of Emory University purchasing some 60 acres at Executive Park in Brookhaven is a bit of a break from that norm.
Mind you, the University already has operations in the area with the Brain Health Center and the Orthopaedic & Spine Center. But the addition of some 60 acres of land will certainly give Emory University growing options!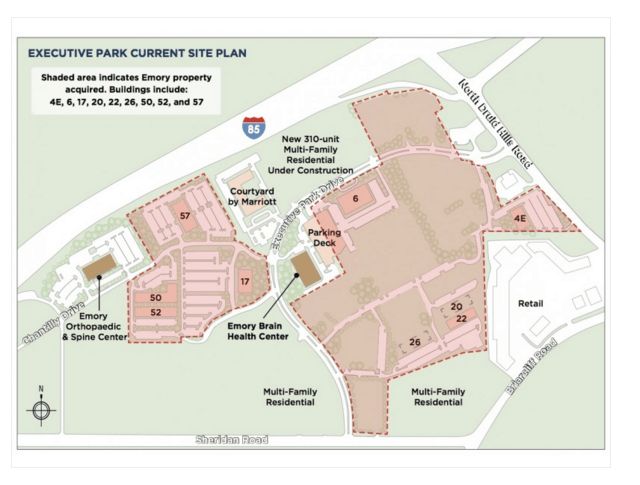 "Emory takes a long-term, mission-oriented view when evaluating its real estate holdings," said Emory President James Wagner. "This significant parcel, which is in a location accessible to all of metro Atlanta, coupled with the fact that we have successful programs already in the Park, presented an extraordinary, once in a generation opportunity for Emory and the region."
The site has some 400,000 square feet of office space, and room for growth. It is surrounded by multi-family housing, including a new 310-unit community that is currently under construction, a hotel (Courtyard by Marriott –but not a part of the purchase) and relatively easy access to I-85. (N. Druid Hills Road can be a challenge to say the least!)
It will be interesting to see what comes in the future for Emory University at this site in Brookhaven.