Tomorrow is Earth Day! (Click HERE to learn about Earth Day!)
What Are These "Energy Ratings" on Real Estate Listings?
And there is no better time then when we talk about our planet, to also talk about energy, and efficiency when buying a home or condo. You often hear these terms, "LEED Certified" or on a listing you see a "HERS rating." And then there is "Energy Star."
What do they all mean?
HERS Index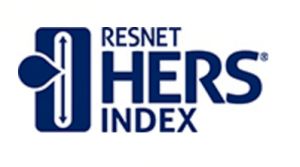 The Home Energy Rating System (HERS) Index is the industry standard by which a home's energy efficiency is measured. It's also the nationally recognized system for inspecting and calculating a home's energy performance.
The HERS Index measures how efficient a home's energy usage is. There are a lot of great reasons to have a home energy rating performed on your house.
It can tell you so much about the home you are going to purchase, like how efficiently it's operating and where you can make modifications for greater energy savings. When you're selling your home, a low HERS Index Score can command a higher resale price. And when you're buying a home you can anticipate the costs of energy bills and efficiency upgrades.
How does the HERS Index work?
A certified Home Energy Rater assesses the energy efficiency of a home, assigning it a relative performance score. The lower the number, the more energy efficient the home.
The U.S. Department of Energy has determined that a typical resale home scores 130 on the HERS Index while a standard new home is awarded a rating of 100.
A home with a HERS Index Score of 70 is 30% more energy efficient than a standard new home
A home with a HERS Index Score of 130 is 30% less energy efficient than a standard new home
For more information, visit the Residential Energy Services Network (RESNET) website.
LEED
LEED, or Leadership in Energy and Environmental Design, is a program managed by the US Green Building Council. It is more frequently used in the commercial office environment, but it can also be applicable to residential real estate.
LEED works for all buildings—from homes to corporate headquarters—at all phases of development. Projects pursuing LEED certification earn points across several areas that address sustainability issues. Based on the number of points achieved, a project then receives one of four LEED rating levels: Certified, Silver, Gold and Platinum.
To learn more about LEED for residential construction, visit the LEED for HOMES page of U.S. Green Building Council.
ENERGY STAR
Created by the U.S. Environmental Protection Agency (EPA), ENERGY STAR is a voluntary program that helps businesses and individuals save money and protect our climate through superior energy efficiency.
Energy Star covers items like sealing and insulating, heating and cooling, as well as products like home appliances, electronics and lighting.
For more information about Energy Star ratings or your home, visit the Energy Star website.
Many of the above ratings may have been accomplished when the home, or condominium building was built. Others, you can change later, such as HVAC or home appliances.
If any of these certifications are important to you in your home search, we encourage you to look at these websites and learn more information about the areas you have a focus on!
Happy Earth Day!