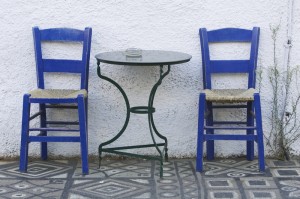 It's the last weekend of 2012! I think I just sort of realized that!
I was out of town this past week, visiting my partner's parents in Tampa! We had a great time, and they came back to Atlanta with us to spend the New Year here. (I mean New Year's Eve..not the ENTIRE New Year!)
So I'm not really on track today with blogs about buying or selling real estate. I've skipped yet another month of Market Reports for the condominiums in Midtown Atlanta. I'm just surfing before I head out for an early cocktail with a good friend. (Well, and escape the arrival of more relatives…..!)
Facebook – The Things That Connect Us
I found a video about Facebook – The Things That Connect Us. And it made me think. That's what I do as a real estate agent. I connect people. Those that want to buy and those that want to sell.
Let Facebook connect you with people you know, or what to know. In fact, connect with ME on Facebook, if you like! You can find my Personal Page and my Business/Fan Page.
And who knows, maybe I can connect you with your next Midtown Atlanta Condominium…whether you are looking for the Buyer, or the Seller.