When you consider placing your Midtown Atlanta condo For Sale, you have numerous things to consider. Especially when you are choosing the real estate agent to market your home. Questions like —
Do I use my Boss' wife since she is an agent?
Do I use my Best Friend who sells real estate?
Do I select an agent that knows the Midtown market, my building and what is happening around me?
There are some pretty obvious answers to each of those questions. But one way you can also determine who you should work with in marketing your home is what their current and past clients have to say about them!
I've had the opportunity to work with several high profile clients from Los Angeles and New York. You won't see their testimonials here, because I had to agree to never disclose that I worked with them. (You have noooo idea how bad I really wanna tell you WHO!!) But, I did have the opportunity to work with a high profile client that was more than gracious enough to share a testimonial with me about my services.
Most of you won't know who Ed Valenti is…but you have heard of him over and over anytime you watch an infomercial on TV.
"But Wait! There's More*!", "NOW How Much Would You Pay*?", "You get it all for the incredible low price of only $19.99!", "But this is a limited time offer, so call now!"  You've heard all of these at some point, right?  Those catch phrases came from Ed and his business partner, Barry Becher.
I'm happy to have had the opportunity to help Ed sell his Spire Midtown condominium and share his testimonial.
Dear Prospective Homeowners: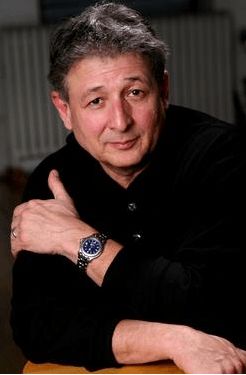 It is my immense pleasure to recommend Thom Abbott as a real estate agent/ property manager for any individual or family searching to buy their ideal home or sell their existing home in the greater Atlanta area.
Up until the time I sold my Atlanta condo, Thom was my property manager. I cannot tell you what a relief it was to have such a knowledgeable person "on deck" to handle as aspects of my property needs. This was especially important, as I live out of state.
When it came time to sell, Thom was every bit as professional and knowledgeable in handling my listing. From the presentation of the property to utilizing all available real estate tools, nothing was left unattended. I also valued his council as we went thru the offers and counter offers. I never felt neglected or unimportant. He is also highly personable with an engaging personality. Thom was honest about some minor changes that we needed to make in my condo to attract buyers quickly, and his advice worked like a charm. He even arranged the contractors.

As a result, my property sold, and at the price I wanted. A job well done!
I am pleased to recommend Thom Abbott to anyone looking to buy or sell a home. He is hands down the best in the business in our opinion and if I ever buy property in Atlanta again, he will be my first choice in real estate agents. If you want to discuss my experience in more detail please feel free to contact me at xxx-xxx-xxxx.
Regards, Ed Valenti
Yes, Ed even listed his phone number in the letter. I removed it, but I'm sure he would welcome a call from anyone who would like to hear how we helped sell his Midtown Atlanta condo. 
If you are looking to sell your Midtown Atlanta condominium, please give me a call. I'm ready to make you a happy client too!