With the ever-so-hot Atlanta real estate market, you may think you can just put your condo on the market and ….BAM! It will be Under Contract. That could be true for some of you. But, if you have plans to buy a house, or some other significant reason that has you putting your condo on the market….you might just need…
Five Tips For Selling Your Condo Quickly
Price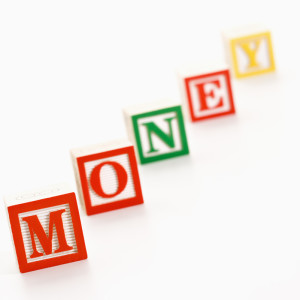 I consult with Sellers almost every day. And I totally understand that every dollar you make from your sale of your condo can go towards the purchase of your next home. But when you play the pricing game, you may not win if you are looking for a quick sale. Take a look at the comparative sales (comps) that I (or any agent) will show you. And price your condo there…if not even below that price. A condo that does not have a huge price tag is going to appeal to agents and buyers alike.
No Personal and No Pets
If you have been living in your condo for a few years, you have stuff. (Unless you truly are a minimalist…..and I've not seen many.) That stuff is personal items from those wedding photos (maybe THAT is why we are moving?) to the great group shot from that mud run….these things need to go in storage bins…and go to storage. There are numerous storage places around Intown Atlanta where you can get a small storage room for your….stuff.
And pets. Nothing can kill a sale like pet odors. Even if the potential buyer has a pet themselves, no one wants to smell….or "see" them. Make sure you remove pets for showings. If you are at work during the day….doggie day care is a great option. And then tuck pet dishes away.
A 2 Bedroom Looks Like a 2 Bedroom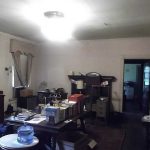 Now this CAN work both ways. If your second bedroom is a home office, that just might appeal to the buyer who also wants space for a home office. On the other hand, if they are looking for a 2 bedroom condo, and your's "appears" to be a 1 bedroom with an office, they might not be able to see past this really IS the second bedroom. Again, I realize this could be hard to change in a condo….but make that office as clean and sleek as possible so the Buyer can visualize what they would use the room for.
Update…Not a Full Blown Remodel
Often times, one condo can look like another…and another. That's because that is how they were built….in "stacks" such that 1504 looks like 1804 that looks like 2104. So if you are 1504….make it stand out above the others! The quickest, easiest thing you can do is paint! You might have a great color scheme or accent wall you just love. But that's the point….YOU love it and the buyer does not! So THEY are thinking, "Ugh, I'll have to paint this." Remove THAT thought from their mind. A fresh neutral color not only gives a fresh, new feel to your condo, it helps that buyer think about their own colors….or not. Do you still happen to have the builder-grade little light fixture on the ceiling? A new ceiling fan/light can make a big difference. Has that kitchen sink taken a real beating? Replacing it could make the kitchen really shine. Think about other simple things like faucets or your cabinet hardware. Anything that makes your condo look unique and different can help lead to that quicker sale.
Technology Sells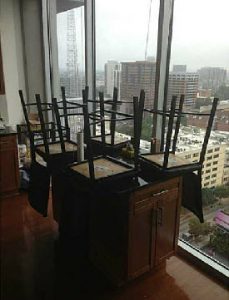 Everyday when I search the MLS for properties for clients, I'm blown away at the horrible quality of photographs that are out there trying to sell someone's home or condo. Seriously….I have to wonder if the Seller knows just how BAD their home is being marketed. Well, if I am looking at those photos, guess who else is. The potential buyer of your condo!!! Make sure your home shines online! This WILL BE the first place your home is shown! Look at the photos your listing agent takes (some of us are good at photography) or that the professional photographer takes. Just make sure they show the good features of your condo.
The days on market your condo faces can be greatly reduced by being aggressive from the moment you leave the starting gate. Also making your home readily available to show (24 hour notice, can only be shown on such and such days, etc) are not flexible to a buyer. In the hot Atlanta market, if  your listing goes live this morning….you best be prepared for showings this afternoon.
Get that potential Buyer in your condo….and let's get it….SOLD!