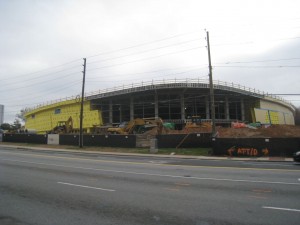 You've seen the workers, and the construction fencing and the renditions. But the Real McCoy has finally arrived!
Season Ticket Holders to GATech basketball got the first glimpse of the new McCamish Pavilion where both Men's and Women's basketball will return next month. The Men's first game is November 9, followed by the Women's on November 11.
I'll be trying to get an inside scoop when I attend a game in the near future, but until then, take a peek at the new home of GATech basketball!