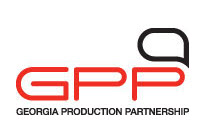 If you have been wondering about all the movie activity happening in and around Atlanta and Georgia, a great place to learn about it is at the Georgia Production Partnership (GPP) monthly luncheon.
You might also want to consider JOINING GPP! Not only does your membership help support the work of GPP towards the state's tax incentive, you will be kept up-to-date on upcoming movie productions, special events and more!
If you are interested in Membership with GPP, feel free to contact me, as I'm a member, AND on the Membership Committee.
Here is more information about the August Meeting!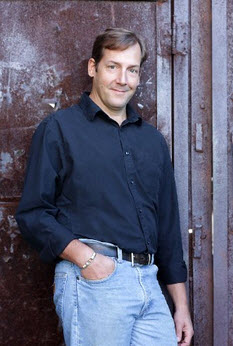 GPP is delighted to welcome Bob Fisher – Stunt Coordinator, Rigger and Stuntman – as our August guest speaker.
Bob will take us behind-the-scenes of many filmed-in-Georgia projects that showcase the unique talents and skills of our stunt people, riggers and stunt coordinators.
From car hits, bailouts, high falls and bar fights to explosions, ski stunts,  burns and rappelling – Bob definitely doesn't spend a "typical day at the office.
Born and raised in western Massachusetts, Bob grew up skiing, canoeing, boating, and climbing.
After high school, he moved to Vail, Colorado and became a "semi-pro" skier, competing in multiple ski competitions and x-games type races.
Meanwhile he spent summers climbing, learning high angle rigging and playing in whitewater, where he learned swift water rescue techniques.  As he mastered mountain biking, he learned how to crash… A lot.   And he added running heavy equipment, and rigging for rock shows and corporate events to his growing bank of skills.
When it came time to choose his dream, Bob set his sights on becoming a stuntman.
With the help and kindness of working stunt people, he landed several "live show" jobs.  And  between stunt jobs, he was a full time rigger and learned the craft from some of the best tour riggers and show riggers in the business.
Bob's rigging skills enhance his stunt work and he's now been a professional stuntman for 18 years.   He loves his work more each day and is grateful that he's "been lucky enough to do what I have dreamed of doing since I was 8 years old."
Committed to excellence in every aspect of his work, Bob plans to be stunt performing and coordinating shows for as long as he can – and Georgia-lensed films and TV shows will continue to be a lot more exciting – to make and to watch — thanks to the remarkable work of Bob and his fellow stunt people.
Manuel's Tavern
602 N Highland Avenue NE
Atlanta, Georgia 30307
[p] 404.525.3447
https://maps.google.com/maps?q=602+N+Highland+Avenue+NE+Atlanta+GA+30307&spn=0.029338,0.053245&hl=en
Member meetings are normally held at noon on the first Tuesday of every month. Please plan to arrive by 11:30am to place personal food orders.
Non-members will be asked for $20 at the door.
NOTE: Due to space constraints, non-members will be allowed entry (space permitting) once members have been seated.  We appreciate your cooperation, understanding and support.