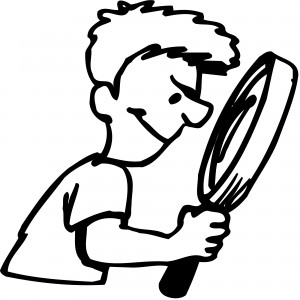 Blog posts are most often the result of personal experience. As a real estate broker, we see it all.
And sometimes we don't.
When I list Midtown Atlanta Condos for sale, there is a place in the listing where you can list the owner's name. This might be done if they personally want to schedule showings, vs. the agent taking those calls. On ALL of my listings, this field says…."CALL THE LISTING AGENT." So what's the big deal?
When selling your condo, a Buyer is looking at the whole package…meaning ALL that the building has to offer. What are the amenities I will enjoy if I live here? Pool? Fitness Center? Concierge? Garage Parking? The list can go on. So when that Buyer's agent calls ME to schedule a showing of your home, I'm able to point out features that the Buyer's agent might miss if they are not familiar with the building. (GASP….that happens?) More than you would ever want to know.
Two examples:
I currently have a listing in a condo community that has FOUR different buildings. But the address of the community is really one building. So if the Buyer's agent has now shown in the community, they may end up wandering around (with that potential Buyer in tow) trying to find the condo they are looking for. Not to mention the amenities (fitness center and movie theater) are in a different building. So, I make sure they know where to go, and how to access all these areas.   See, I want to sell your condo and do all I can to make that happen. 
Yesterday, I showed a condo to a Buyer. It was the type of community where you had to call the agent from the callbox to get access to the community. Here I am at the call box, and no answer. (Agent later tells me they were showing property to OTHER Buyers and could not answer the phone! Nice!) Luckily, I was able to go to the management office and by leaving identification, was able to get an access card. This was good on two counts. One, the listing instructions were not at all clear as to which building the condo was in (Sound familiar?) Secondly, by having the access card that I would not have had otherwise, I was able to show my Buyer amenities that we would not have seen. An amazing Zen Garden…we were both ready to sit down and enjoy a glass of wine….the beach pool, club room, fitness center. None of these items were listed on the listing, nor were there any showing instructions to get to any of these.  Here's a couple photos of what we would have missed!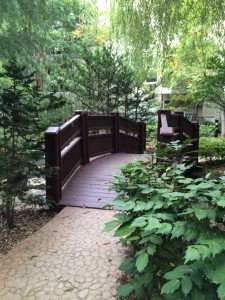 Are you giving agents access to your condo?
If it's a unique building, let's hope your listing agent IS familiar with it and can SELL it to me, so I in turn can SELL it to my Buyer by showing them everything your community (building) has to offer.
Some food for thought as you search out your listing agent for your Midtown Atlanta Condo.
Are you considering making a move? I'd be happy to meet with you and talk about how to get your home marketing (and showings) headed in the right direction.