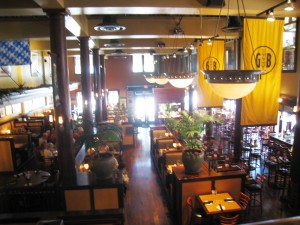 For those of you that know me, when I find a restaurant I like, the get lots of my money and my time. Gordon Biersch Midtown Atlanta is just one of those places. And I've got an even better reason for you to visit one of my most fav restaurants in Midtown Atlanta
Happy Hour Re-Defined!!!
When we think Happy Hour, we think cocktails of course! But what about food? Well, Gordon Biersch Midtown Atlanta has some great Happy Hour Specials that I think you will find worthy of a visit to sample…..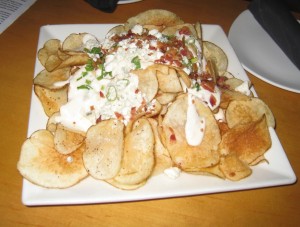 $5
Southwest Egg Rolls
Tapas
Housemade Chips
Garlic Fries
Mini Pizzas
BBQ Pork Sliders
Flatbreads
Fried Shrimp
$7
Fried Calamari
Shrimp & Chicken Potstickers
Crab & Artichoke Dip
Crab Stuffed Shrimp
$11
Southwest Combo: Sliders, Egg Rolls & Garlic Fries
Slider Combo: BBQ & Kobe Sliders & Garlic Fries
Asian Fusion Combo: Egg Rolls, Fried Shrimp & Shrimp & Chicken Potstickers
Ok, did you just get as hungry as I did? Good. Then maybe we should plan our next Happy Hour at Gordon Biersch Midtown! I'll meet you on the patio!