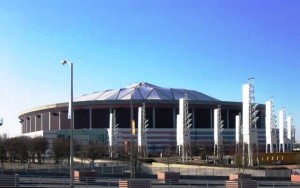 See on Scoop.it – Midtown Atlanta Conversations and Condos
The blueprint for a new stadium for the Atlanta Falcons was approved early Monday in a special called meeting of the Georgia World Congress Center Authority.
The state agency, in a unanimous decision, gave its thumbs up to a "term sheet," which lays out the business terms with team for a new field, including who will pay for it, how the revenue will be divided and who will own the building.
Left of out the agreement, which is the first step in the process but not a final deal, is actually where the stadium will be constructed. The parties are looking at building the stadium either one block south of the Georgia Dome along Martin Luther King Jr. Drive or about one-half mile north on Northside Drive.
The "term sheet" is non-binding and changes can be made over the coming months.
Leaders, who want the building open for the 2017 season, now have to work on a Memoradum of Understanding, which will be closer to the final contract. That process is expected to be completed in mid-January, said Frank Poe, executive director of the GWCCA.
The parties are discussing building a $948 million retractable roof stadium, thought most expect the price to be closer to $1 billion. About $300 million of the cost will come from hotel-motel tax collections from Atlanta and unincorporated Fulton County. The Falcons will be responsible for the rest.
See on www.ajc.com