This post should fall under a "Frequently Asked Questions" column, but it's a question that a SELLER should be asking their agent during the listing presentation.
How Do You Handle Showing Requests?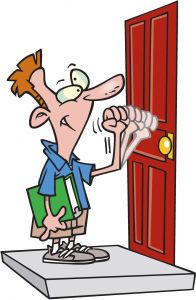 When you hire a real estate "professional" you base your decision on any number of varying criteria. But after you have selected your agent, do you ever wonder just HOW they do their job? You've hired this real estate professional to market, and sell your home. But… what happens behind the scenes? And a question you should be asking your agent is, "How Do You Handle Showing Requests?"
See, once your home is on the market, it has to be SHOWN by a Buyer's agent. And that Buyer's agent makes a showing request a number of ways:
via an automated showing service
texting the Listing Agent
Calling the Listing Agent
But HOW does your Listing Agent respond to these requests? Let me give you a real life example that happened last night and again this morning. I was out showing property yesterday, and was not able to sit down and schedule today's showings until 7-8:30pm last night (Last night was a Friday night for a point of reference) The quickest way for me to do this is via text messages to the agent. I have short cuts programmed into my phone and can send a message in about a minute. Now, if the agent requests phone calls, or that I use a showing scheduling service, of course I follow those instructions. Repeat. I follow those instructions. So last night, I sent out 12 of these texts to schedule showings for my buyer for Saturday morning, starting at 10am.
I'm contacting the Listing Agent because I have a qualified buyer, ready to buy and wants to see your home. A no-brainer that I'd get a text message, or phone call back right?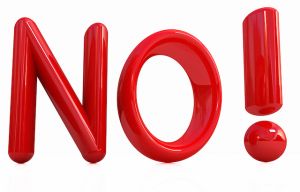 I actually ended up showing THREE homes where the listing agent never bothered to call or text me back! Seriously!!! And just because a listing says the home (or condo) is vacant, I still call. Maybe somebody has not moved out, or has moved back in! (GASP…it has happened!!!) Maybe there is an offer in..or even an accepted offer but the listing status just has not been changed yet. I just want to confirm things before I show.
Imagine my concern if my Buyer LIKES one of these listings?? How will the REST of the home buying process be? Will the agent be more responsive then? Will they even respond to our offer? Yikes!
Sure, it was a Friday night. But I'm trying to schedule a showing to show YOUR home!!! How does your agent respond to a request like this? Do you miss a showing because they never called back? Hmmm. There's some food for thought!
When you are talking to a real estate professional, on your check list, you might just want to ask….
How Do You Handle Showing Requests?