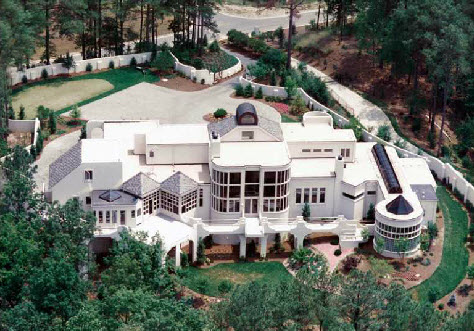 Let's face it. You've probably been there once, maybe twice.
A day on the weekend.
As you work on that home improvement project, or that flower bed, or bought your Christmas tree.
You've probably been in a Home Depot store.
Home Depot was founded in Atlanta. In fact, the very first store that Bernie and Arthur opened was just a mile from where I live in the Atlanta suburb of Doraville. Humble beginnings that have grown into a world-wide company and those familiar orange-colored stores everywhere. (Except Bozeman, Montana where they HAD to change the store design…or not open.)
Home Depot is still headquartered here in Atlanta (Vinings) and certainly going strong.
So maybe you'd like to send some more money the Home Depot way? Perhaps you'd be interested in Bernie's cottage in North Atlanta (Sandy Springs)? At a little over 10, 000 sq. ft. I'm sure you could fit your things in, right?
In reality, in the scheme of $1M plus homes, this is not a bad price for the house, and you are not way out yonder in Forsyth County and can actually get to and from Midtown Atlanta (you'd be attending symphony, plays and High Museum openings of course!) without needing hours of commute time.
I would love to take the credit for the listing, but if you happen to be a Buyer that has not found an agent, I'd be happy to help you settle into this stately home!
We're sorry, but we couldn't find MLS # 5140468 in our database. This property may be a new listing or possibly taken off the market. Please check back again.