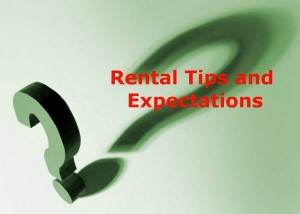 When we work with our landlord clients, one of the first questions we are often asked is, "How Long Does It Take To Find A Tenant?" That question actually has several answers.
First and foremost, it is the goal of Thomas Ramon Realty to find you a desirable tenant as quickly as possible. Note, we said desirable. We'll cover our screening process in another post.
The Atlanta rental home market moves quickly these days! But the location of your home, the neighborhood, surrounding areas, accessibility to shopping or major highways all can have an impact on now quickly we may find you a tenant. We cannot give you an iron-clad guarantee, but most homes and condominiums will rent in 30 days or less. We will discuss much of this with you when we complete your Home Evaluation. You may also want to read, How Do I Rent My Atlanta Home Or Condo?
How Long Does It Take To Find A Tenant? If you have an Atlanta Home or Condominium you need to rent, contact us today to learn more about our unique marketing and management program that is designed to get your property rented and save you money at the same time.
Read more: https://atlantagahomesforrent.com/how-long-does-it-take-to-find-a-tenant#ixzz1qJsUdand