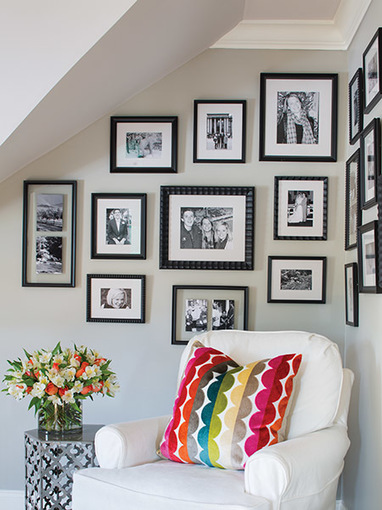 Family photo displays are often a decorative afterthought. Both the pictures and frames tend to be a hodgepodge of gifts and dated keepsakes. Finding a balance between sentimental images and artistic presentation can be daunting. Kennesaw-based designers Joann Kandrac and Kelly Kole often create photo galleries for their clients. Below are some of their tips.
Source: www.atlantamagazine.com
This can be a great idea for those longer entrance hallways we find in many Midtown Atlanta condos….and a great use of the wall space!