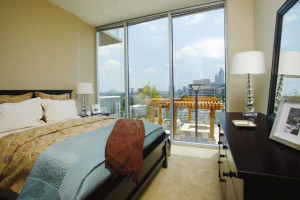 Buyer's Beware! The dynamics of the real estate market have changed in many cities and neighborhoods….and Midtown Atlanta is no exception! While as a Buyer, you need to make an educated decision on the home or condo you buy, you need to be READY to make that decision.
"If You Sleep ON It, You May Not Sleep IN It!"
Being READY to make that decision involves several things.
Having a mortgage loan pre-approval from a lender that know the market you are buying in. Purchasing a condominium has different aspects than a single family home. Take for instance, the existence of two or three Associations within the building! Not every lender or underwriting department is prepared for that.

Knowing what you want in your home or condo, and amenities. If you want a building that has a club room, or 24 hour Concierge, then make sure your agent narrows their (and your search) to only those buildings that offer those features.

Be ready to make that offer the moment you see the home you like! You are not alone in the real estate shopping world! The very condo you are standing in has probably been shown at least once, if not 3 or 4 or 5 times today.
Such, comes the saying, "If you sleep ON it, You may not sleep IN it." Taking to long to make a decision, or make that offer, could either put you in a multiple bid situation where you will be competing with another buyer, or 2 or 3 with your offer.  Or, the Seller may have already accepted another offer.
As you step into the "real estate ring" make sure you have been working out and are ready.