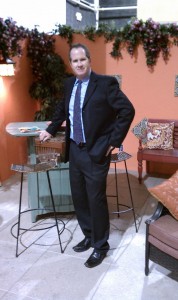 Unless you been hiding somewhere, you have to know that Georgia, and Atlanta are swarming with television and movie productions! I attended the monthly meetings of the Georgia Production Partnership (GPP) and the representative from the Film Commission Office usually has 20-30 productions that she reads off every month! Georgia has put into place a very robust tax incentive that is bringing all these productions to Georgia.
What Jobs Are There in the Georgia Film Industry?
But with the "gold rush" of productions being filmed here, comes another problem.
Jobs.
Actually not the jobs, put the people to fill those jobs! The production companies are scrambling to find local, trained people to fill all the positions that are involved with a movie or TV production. They are often times having to spend additional monies to hire people from OUTSIDE the state of Georgia to staff up the production.
Wonder just how many people it takes? Look at the graphic below that appeared in the Atlanta Business Chronicle.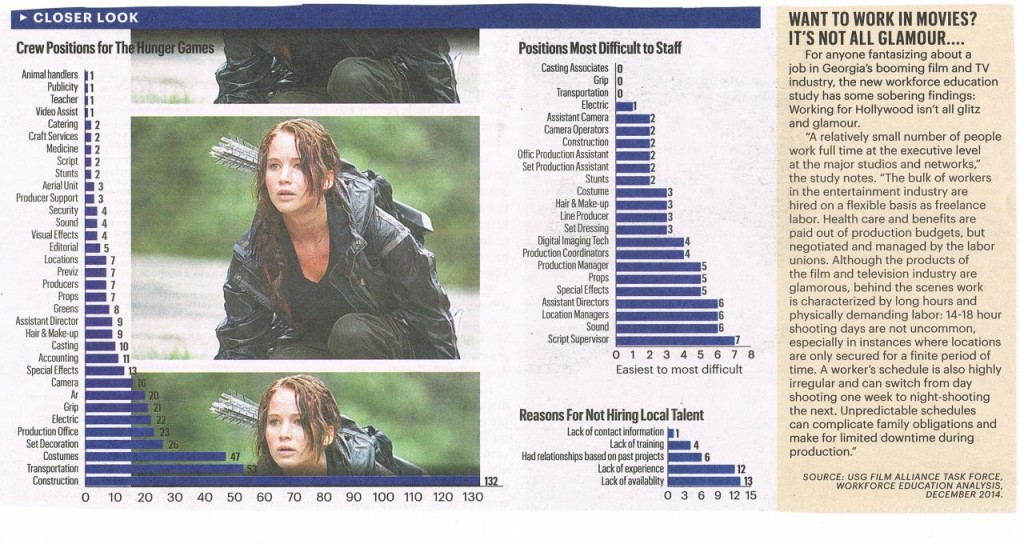 Just look at the construction and transportation people that were needed on Hunger Games that filmed here! (A side note, the transportation people are all union…good luck ever getting into that union! I've looked into it and it is an act of congress!)
The State of Georgia is working to put a Film Academy in place in various universities and trade/technical schools to give residents of Georgia a chance for these jobs! 
We have several Facebook Pages for the various studios that are happening in Atlanta. (Not all of them mind you!) You can check them out and "like" them to keep up with happenings. But the studios themselves do not hire most of the help, it is the individual production companies. You want to get to know someone that is already working on movie sets that may be able to help you get your foot in the door!