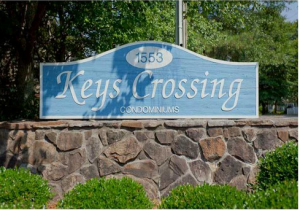 Keys Crossing Condominiums are located in Brookhaven, just off of Buford Highway and Druid Hills Road. (You actually turn onto Briarwood Road from Buford Highway and then left into the community).
If you're looking for homes for sale in Keys Crossing Condominiums or thinking about selling your Keys Crossing condominium, this post should provide you the detail you need to make an informed decision. Please call us for more information or if you have further questions.
Keys Crossing was built in 1996, the community has 90 two-bedroom homes. They are arranged in a series of 9 buildings. The community has not amenities like a pool or fitness center, and as such, has relatively low monthly HOA fees. They do currently include water and sewer, exterior fire/liability insurance, garbage and your monthly contribution to the HOA reserve fund.  The floor plans are all approx. 1,100 sq.ft.
Since Keys Crossing is an older complex , you will find homes that have had renovations, and those that have not. This is one of those places, then when you renovate your condo, it really stands out for future buyers!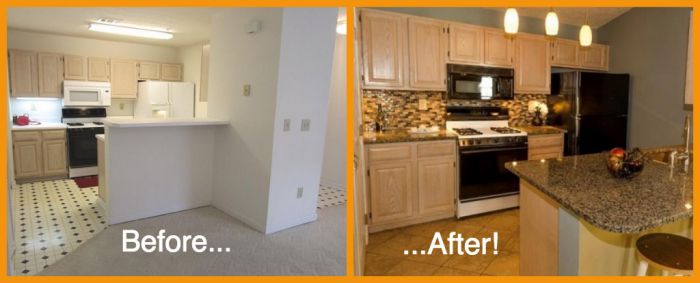 Keys Crossing Condominiums location provides easy access to I-85 as well as Buford Highway which will take you into Buckhead, or continue on the Connector into Midtown and Downtown Atlanta. The location is also convenient to Briarwood Park.
Schools serving Keys Crossing are Woodward Elementary, Sequoyah Middle and Cross Keys High School.

Please note: if a red box appears below in place of any homes For Sale at Keys Crossing, it simply means there are NO homes listed For Sale!  Also be certain to check the status of each listing as it may already be Under Contract or SOLD! If you are interested in buying a home in Keys Crossing, please contact us at 770.713.1505. We can set up a New Listing Alert to notify you as soon as a home comes on the market! 
%%ds_Results|{"SearchSetupID":"30","directive.ResultsPerPage":"5","directive.SortOrders[0].Column":"DateAdded","directive.SortOrders[0].Direction":"DESC","query.BathsMax":"","query.BathsMin":"","query.BedsMax":"","query.BedsMin":"","query.Cities":"","query.Communities":"","query.Counties":"","query.DaysOnMarketMax":"","query.DaysOnMarketMin":"","query.ImprovedSqFtMax":"","query.ImprovedSqFtMin":"","query.ListingStatuses":3,"query.LotSqFtMax":"","query.LotSqFtMin":"","query.PriceMax":"","query.PriceMin":"","query.SearchSetupID":"30","query.TractIdentifiers":"keys crossing","query.YearBuiltMax":"","query.YearBuiltMin":"","query.ZipCodes":"","requester.AccountID":"11305","requester.ApplicationProfile":"WordPressIdxModule","requester.ApplicationVersion":"6.0.3","requester.ClientIpAddress":"73.7.46.98","requester.ClientUserAgent":"Mozilla\/5.0 (Windows NT 10.0; Win64; x64) AppleWebKit\/537.36 (KHTML, like Gecko) Chrome\/111.0.0.0 Safari\/537.36","requester.PaginationUseActivationPath":"true","requester.PluginVersion":"3.17.0","requester.RequesterUri":"https:\/\/www.mymidtownmojo.com","requester.SearchSetupID":"30","requester.UrlReferrer":"https:\/\/www.google.com\/","requester.UtcRequestDate":"2023-03-21T15:19:43+00:00","responseDirective.IncludeLinkMetadata":"true","responseDirective.IncludeMetadata":"true","responseDirective.ListTabAlignment":"Left","responseDirective.ShortcodeResultsView":"","responseDirective.ShowLargerPhotos":"false","responseDirective.ViewNameSuffix":"shortcode","requester.Signature":"490553a878d66abb749e958fd0a6d64a9275ce3c"}|ds_end%%