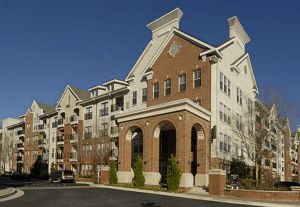 Believe it or not, we DO get out of Midtown Atlanta, and often, to help our Buyer's find just the right home. So when we find something awesome for THEM, we want to share it with YOU!
Madison Square Condominiums Dunwoody GA
First, it is getting really difficult to find great places to live in Atlanta (especially Inside the Perimeter) for less than $100,000. But we found an awesome community with Madison Square! One bedrooms (if you can get one…the sell fast when they hit the market) are still priced under $100,000, but not by much. But what you get for the price and location can only be described as ….WOW!
Location, Location, Location
Always a key word in real estate, and Madison Square Dunwoody has this. Located just off of Chamblee-Dunwoody Road and I-285 makes getting anywhere easy. Yes, morning traffic on I-285 headed to the Perimeter Area (GA400) will be heavy, but you are so close that it will still be a short drive. Headed to Buckhead or Midtown? You can even take surface streets like Chamblee-Dunwoody and Peachtree Industrial right into Buckhead, and I-85 for Midtown and Downtown.
[srpmap lat="33.921538″ lng="-84.312298″]
1850 Cotillion Drive
Dunwoody, GA 30338
[/srpmap]
Awesome Amenities Make for Great Living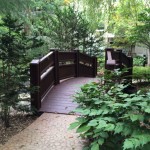 The community consists of four different buildings, built around courtyards. Each courtyard has a different feature. There is the Lap Pool, the Zen Garden, the Beach Pool and the Sculpture Garden. So it's like having FOUR DIFFERENT places to go, and never leave home!
The Fitness Center and club room are in the front of the community and close to the Beach Pool. A grilling station can also be found at the Peach Pool.
The Zen Garden just calls for a basket with wine, cheese and crackers to sit back and visit with your guests or neighbors!
One, two and three-bedroom floor plans are in Madison Square Dunwoody…you have have to find one!
If you would like to know more about Madison Square, or look at the homes that are currently available, there is a list of current listings below, and we'd be happy to make arrangements to show them to you!
%%ds_Results|{"SearchSetupID":"30","directive.ResultsPerPage":"10","directive.SortOrders[0].Column":"DateAdded","directive.SortOrders[0].Direction":"DESC","query.BathsMax":"","query.BathsMin":"","query.BedsMax":"","query.BedsMin":"","query.Cities":"","query.Communities":"","query.Counties":"","query.DaysOnMarketMax":"","query.DaysOnMarketMin":"","query.ForceUsePropertySearchConstraints":"true","query.ImprovedSqFtMax":"","query.ImprovedSqFtMin":"","query.LinkID":"404008","query.ListingStatuses":3,"query.LotSqFtMax":"","query.LotSqFtMin":"","query.PriceMax":"","query.PriceMin":"","query.SearchSetupID":"30","query.TractIdentifiers":"","query.YearBuiltMax":"","query.YearBuiltMin":"","query.ZipCodes":"","requester.AccountID":"11305","requester.ApplicationProfile":"WordPressIdxModule","requester.ApplicationVersion":"6.2.2","requester.ClientIpAddress":"66.249.64.132","requester.ClientUserAgent":"Mozilla\/5.0 (Linux; Android 6.0.1; Nexus 5X Build\/MMB29P) AppleWebKit\/537.36 (KHTML, like Gecko) Chrome\/117.0.5938.132 Mobile Safari\/537.36 (compatible; Googlebot\/2.1; +http:\/\/www.google.com\/bot.html)","requester.PaginationUseActivationPath":"true","requester.PluginVersion":"3.17.1","requester.RequesterUri":"https:\/\/www.mymidtownmojo.com","requester.SearchSetupID":"30","requester.UtcRequestDate":"2023-09-30T17:03:54+00:00","responseDirective.IncludeLinkMetadata":"true","responseDirective.IncludeMetadata":"true","responseDirective.ListTabAlignment":"Left","responseDirective.ShortcodeResultsView":"","responseDirective.ShowLargerPhotos":"true","responseDirective.ViewNameSuffix":"shortcode","requester.Signature":"82de424ce95b8924f440ef930a74d9b753a29e46"}|ds_end%%