Magical Nights of Lights at Lake Lanier Island Resort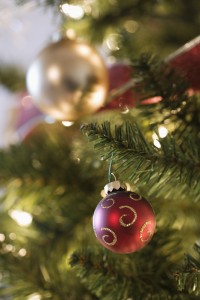 The holidays are upon us indeed. Even if it does just seem like we put the decorations away a couple weeks ago! And so the quest begins for that perfect gift for that someone special, and what to do with those holiday relatives that are coming your way.
Enter Magical Nights of Lights at Lake Lanier Island Resort. Now first as a disclaimer, I have to admit I have never made it to this event. Shame on me. But, I'm still going to tell you about it in hopes that if I don't make this year, you'll e-mail me pictures and I'll post them! He He!  But this seven mile drive filled with holiday light displays is sure to put you in the holiday mood. (Some people might need a double dose this year!)  At the end of the tour, you can visit the Holiday Village for a visit with Jolly Old Saint Nick himself, hot chocolate and carnival rides and games!
If you are an adult, but still a kid at heart, and have no kids, (whew) maybe an overnight stay at the Legacy Lodge and Conference Center might be something to consider. Hey, maybe THAT's the perfect gift you been looking for?
The festive display of lights began November 20th, and runs through December 30th, from 5-10pm Nightly. The cost is $40 per car (Monday-Thursday except December 20-25 a.k.a Holiday rush) and $60 per car Friday and Saturday (weekend rush)
Now, timing is everything, right? Well it just happens that today in my Groupon deal….it's Magical Nights of Lights at Lake Lanier! Check out this Groupon Offer and I hope you are able to snag this deal of only $29 per car!!!!
For more information about the Magical Nights of Lights at Lake Lanier, or a package to include that overnight getaway at Legacy Lodge, check these links!
Happy Holidays from Thomas Ramon Realty!