Mailing Avenue Stageworks Expands to Conyers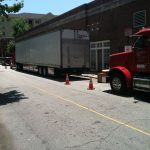 The Atlanta Business Chronicle has reported that the investors behind Mailing Avenue Stageworks, is again expanding. This time they are headed East…to Conyers.
The group, made up of Paul and John Raulet and Tyler Edgarton paid $3.4 million for the 130,738 sq foot building that sits on some 23 acres in Conyers. The site is located at 2030 East Park Drive and will be called Eastside Stageworks. The article reports that the Conyers Rockdale Economic Development Council also helped with the deal.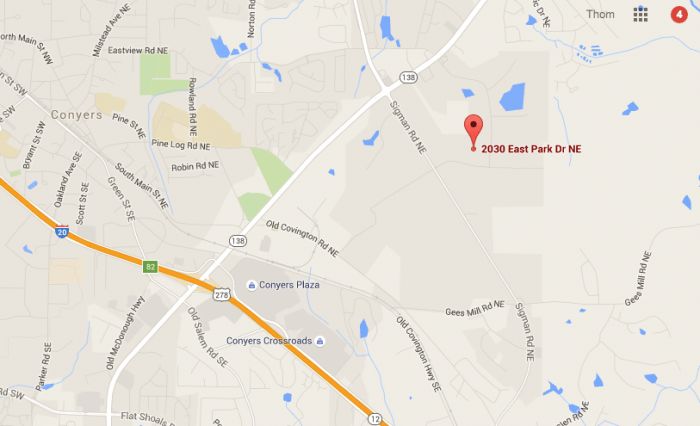 The purchase, and subsequent signing of a 5-year lease for a TV show, only confirm that the film and television business is full steam ahead in Georgia, and especially the Atlanta area!  The ABC article states the partners would not confirm who the lease is with, but Warner Bros. is in the area, with the shooting of "The Originals" and offices nearby.
One has to give this team an A+ for their foresight and what could happen to their properties IF the movie industry were to bail on Georgia. (Only likely if a new Governor or State Legislature tinkered with the tax incentive responsible for the $6 BILLION industry) Rather than build from the ground up, a purpose-built studio (think Pinewood Studios Atlanta or Third Rail Studios) the team looks to buy intown properties in areas that could be revitalized in the years ahead, and the studio space could then be repositioned into other uses, like retail, restaurants, office space, etc.
Mind you, Conyers is not an "intown property" but with 23 acres attached to this site, they certainly have some options available to them.
MyMidtownMojo is familiar with this area in that Sleepy Hollow has filmed in the area, as did Fast And Furious.