Mercedes Benz Selects Sandy Springs Site for 12-Acre Campus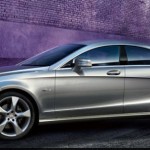 Mercedes Benz, the well-known German luxury auto maker has selected a site in Sandy Springs off of Abernathy Road and GA400 as the site for their new Atlanta headquarters.
The land is part of two larger tracts that straddle Abernathy road and Glenridge Road. According to the Atlanta Business Chronicle, both tracts are being purchased by Ashton Woods Homes, and they will in turn sell back the 12 acre parcel to Mercedes. It's a headquarters district for sure….Mercedes Benz neighbors include United Parcel Service and Newell Rubbermaid. Mercedes will locate on the southern side of Abernathy Road.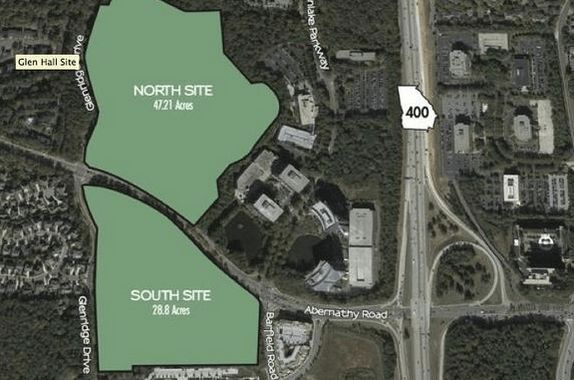 If they were looking for a location close to MARTA for that "techy, urban" kind of employee, they have a stretch with this site. Abernathy Road is a busy, busy automobile street, and there are no sidewalks on the South side of Abernathy leading to the MARTA station at Mt. Vernon Highway and Perimeter Center Parkway. Not to mention that walk goes along side a stretch of undeveloped land (nothing exciting to engage the pedestrian there….) and then crossing Peachtree Dunwoody Road to get to the station Entrance.  Here is a map indicating the location of the campus and the MARTA station.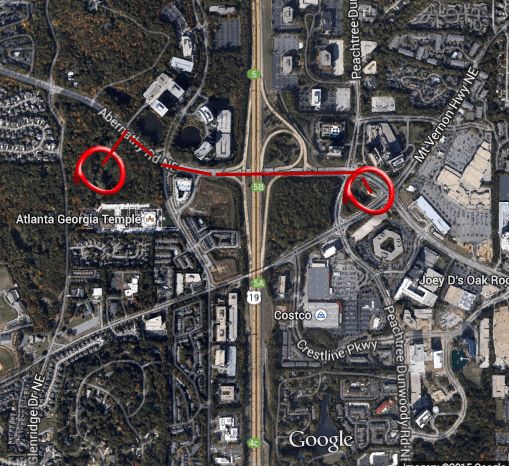 Driving? Abernathy road/GA400 is another 'ground zero" for traffic bottle necks, and with the pending construction/re-design of the GA400 and I-285 Interchange just to the south of here….well, maybe they can grab an extra coffee and if they have a company Mercedes…just sit back..and wait.
But, for those Mercedes Benz employees that are inclined to want that urban life style, we can help them find a great location in Midtown Atlanta for condominium living, and near the Buckhead MARTA station Skyhouse Buckhead and Cyan are luxury apartment options. Nearby 10 Terminus and Realm Condominiums are options here as well.
We look forward to helping Mercedes Benz employees feel right at home in Midtown Atlanta and beyond.