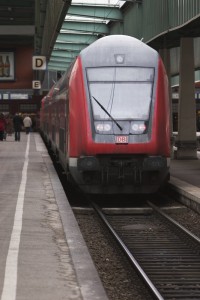 I don't claim to know, or understand every issue around transit, or the serious lack thereof in the Metro Atlanta area. I do know our system never developed to keep up with the growth of the city.
Metro Atlanta Transit Will We EVER Figure It Out?
Case in point … WMATA(Washington Metropolitan Area Transit Authority approved plans for a 98-mile (158 km) regional system in 1968. Construction began after a groundbreaking ceremony on December 9, 1969, when Secretary of Transportation John A. Volpe, District Mayor Walter Washington, and Maryland Governor Marvin Mandel tossed the first spade of dirt at Judiciary Square.
Opened in 1976, the network has grown to include six lines, 91 stations, and 117 miles
The DC Metro System today…..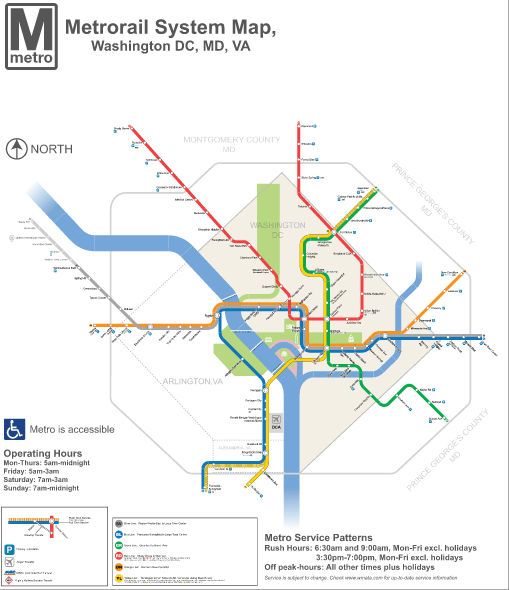 Then Atlanta …. Construction began on the MARTA system in 1975, with the first rail service commencing on June 30, 1979. The system has since built most of the proposed rail lines, as well as stations in Dunwoody, Sandy Springs, and North Springs which were not included in the original plan. The missing rail segments include a Tucker-North DeKalb line with service to Emory University andNorth Druid Hills, a Northwest line with service to Brookwood and Northside Drive, extension of the West line to Brownlee-Boulder Park near Fairburn Road, extension of the Proctor Creek line to West Highlands, and a branch off the south line to Hapeville and Clayton County. 
The MARTA rapid rail system has 47.6 miles of route and 38 rail stations located on four service lines.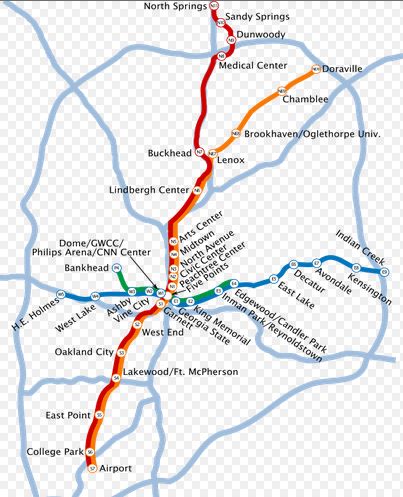 Yes, we've made a baby step forward and now for the first time in more than 65 years, streetcars are on the streets of Downtown Atlanta. I can only imagine being able to connect to the Beltline, to MARTA and then off to who knows where? I can dream, right?
There is an Atlanta based organization that I discovered with some great information about transit. Citizens For Progressive Transit. Check out some of the info on this site. Or you can find their January, 2015 Newsletter here. It's worth a read and the interesting transit talk that will happen this year at the state level.
I just know, that if we really want to be the world-class city we really want to be….transit needs to be a critical part of it….and our love of the automobile needs to go through some serious therapy.