In the next couple years, Midtown Atlanta and West Midtown are either going to have oodles and oodles of people and cars all over the place, or lots of great deals on renting an apartment! Midtown Atlanta apartment construction just keeps adding projects!
Midtown Atlanta Apartment Construction Banquet Sees No End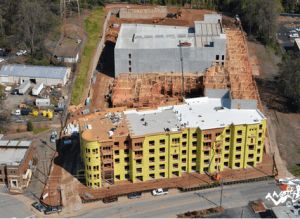 Just as The Worthing companies are under construction with Heights At West Midtown (scheduled to open this Fall and pictured here), they have now filed land development permits with the City of Atlanta for the Old Georgia Steel property off of Howell Mill Road at 903 Huff Road. Walton Westside is just across the road.
Additionally, Modera Midtown, to be built on Peachtree Place, along Williams Street (that would be the vacant space behind ( or in Front of, depending on where you are) of the University House student apartments that are currently under construction at Spring and Peachtree Place.
Oh, and then there is 1010 West Peachtree, the site of the former Checker's Drive in. This project will be 328 homes with 13,000 sq feet of retail space. And since the construction fence is up…expect to see this one start to rise soon.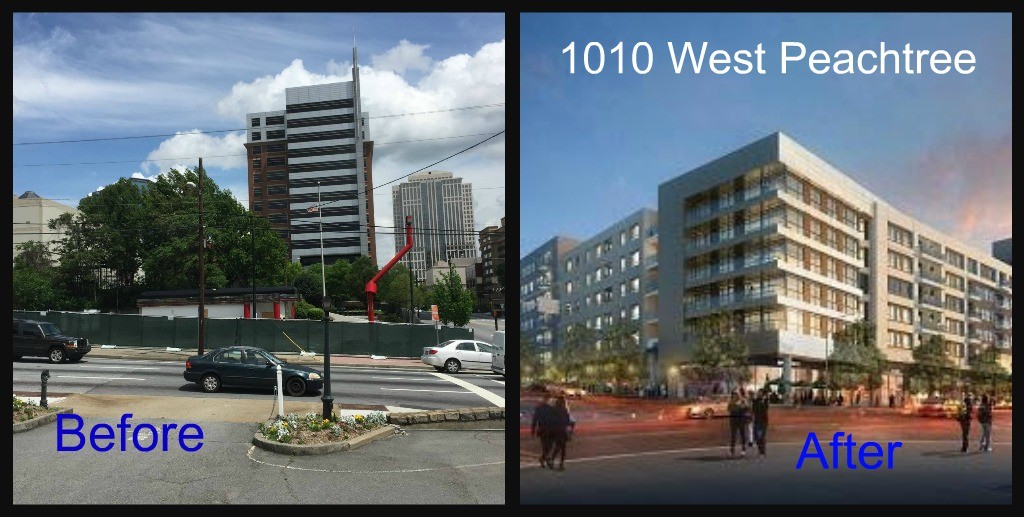 One just has to wonder when there may be too much food on the Midtown Atlanta apartment banquet.