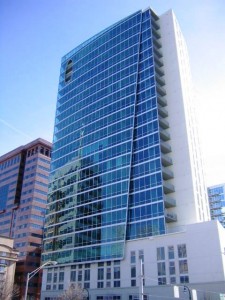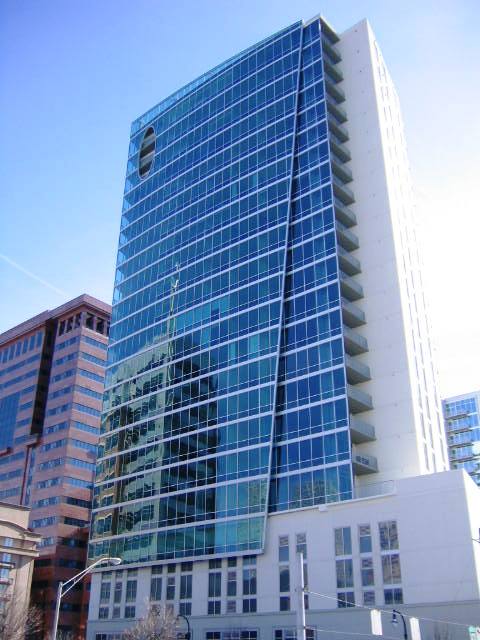 Aqua Midtown Atlanta arrived on the Midtown Atlanta Condo landscape in the height of the market in 2007. It was certainly marketed as, and is a different living option in Midtown Atlanta. The most notable feature of this building is the semi-private elevator to each and every residence! The elevator doors open from either side, but directly to the "foyer" of YOUR home. No hallway. No walking past neighbors in the hallway. The only opportunity whereby you might "bump" into someone is on the elevator if it stopped on another floor. In all the times I've been in the building, I think someone got on the elevator once.
Developer Scott L. Leventhal described why he and Tivoli Properties choose Midtown Atlanta. "We chose Midtown because it's the only part of Atlanta that closely resembles Manhattan – in terms of its cosmopolitan flavor. Access to transportation, and the quality of its venues, restaurants, and retail establishments. And, clearly, Midtown is the center for business and commerce in the city. It's become the true crossroads of Atlanta." Well said Scott.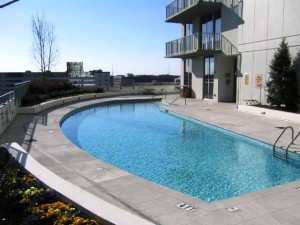 You arrive at  Aqua Midtown Atlanta and the distinctive design of the building is captured in the lobby with the massive water feature and one-of-a-kind barnacle sculpture by world famous Jennifer Prichard. It's clean and simple. Besides private, keyed elevator access,  Aqua Midtown Atlanta offers exceptional amenities:
24 Hour Concierge
Secured Parking and Guest Parking
State-of-the-Art Fitness Center
Club room with catering kitchen and bar
Resident Guest Suite
Aqua Midtown Atlanta's target buyer was the "sell the big home the kids are gone and move to the city but we still want a huge space."  As a result, the floor plans are the largest of any Midtown Atlanta Condominium. It's convenient location offers grocery shopping next door at the Publix Urban Market; restaurants like Marlow's Tavern or Steamhouse Lounge are just a block away! If your plans call for travel, and you don't have car service to the airport or want to pay for parking, the Midtown MARTA station is just across the street!
Aqua Midtown Atlanta Floor Plans

Azure                 1 Bedroom — 1,142 sq ft
Indigo               2 Bedroom — 1,463 sq ft
Emerald           2 Bedroom — 1558 sq ft
Sapphire          2 Bedroom — 1955 sq ft (including separate Study)
Aquamarine  3 Bedroom — 3,005 sq ft
The Aquamarine was the first 3 bedroom condominium home available in Midtown Atlanta that was not a combination of units. It was designed this way. Here is the amazing floor plan….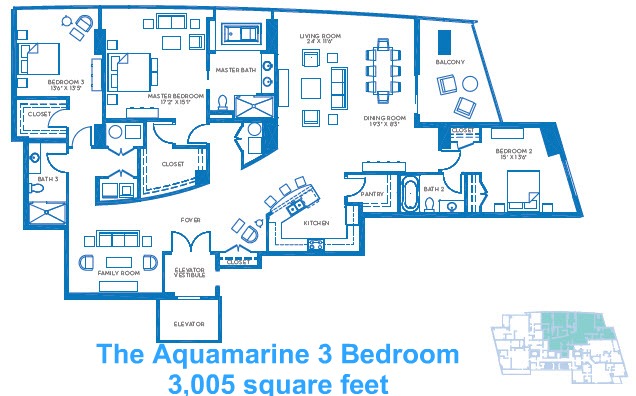 Aqua Midtown Atlanta Interior Amenities
Private Elevator                                                8′ Solid Panel Entry Door
Viking Designer Series Appliances              Granite Counters and Recessed Kitchen Lighting
Floor to Ceiling Windows                              7′ Interior Doors
KOHLER Sok Tub                                           KOHLER double WaterTile Body Sprayer
Oversized jetted tubs                                      Limestone tiled floors
Private Service Entrance                                Side-by-Side Washer/Dryer Connections
Aqua Midtown Atlanta. Delicate curves and sweeping lines. A work of art that you can live in. It's also interesting to note there are NO homes For Sale in the building as of this writing!