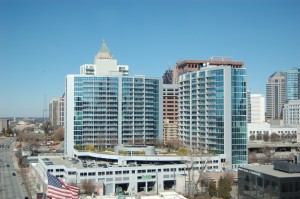 Perhaps its a sign of the real estate times. My phone rings daily. But not for someone looking to buy or sell.
They are looking to rent.
There are Midtown Atlanta Condos For Rent but Why Can't I Find One?
Well, there is this thing called supply and demand, followed by price. And location.
I'm getting calls from people wanting to rent in the "premiere" buildings of Midtown Atlanta Condo Rentals. This usually means Viewpoint Midtown, Spire Midtown, Metropolis Midtown, Plaza Midtown, Mayfair Renaissance and 1010 Midtown. For those of you that don't live in the Atlanta area, everyone of these buildings is on Peachtree Street, except for Plaza Midtown which is two blocks West on West Peachtree, and Mayfair Renaissance which is two blocks East on 14th Street.
I often sense frustration from potential tenants when I tell them what's available in their price range. In fact, I think they don't really believe me. If you work with me, I call 'em like I see 'em. Straight talk. So, let me give you and example of Midtown Atlanta Condos For Rent and Why I Can't Find One.
Below, you have the names of the buildings on the left and the addresses on the right (off by a line) Take a close look at this list. (For Midtown, I searched by zip codes 30308 and 30309 which extend outside of Midtown Atlanta proper, and searched Midtown Atlanta Condos For Rent with a price range of $1000-$1400 per month rent.)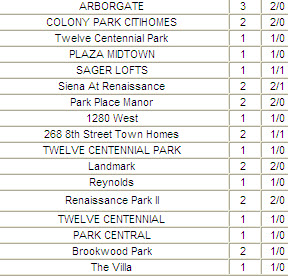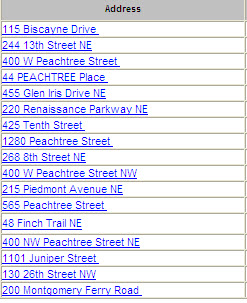 So, do you notice any of the names of buildings I mentioned above? Or Peachtree Street addresses? Well, you do see ONE listing for Plaza Midtown; 400 NW Peachtree Street is actually Downtown, and 1280 West is actually located on WEST Peachtree Street. Starting to see my challenge in finding you that Midtown Atlanta Condo For Rent?
So, lets change our monthly rent. Same zip code search, but now let's look for Midtown Atlanta Condos For Rent at $1400 -$2000 per month.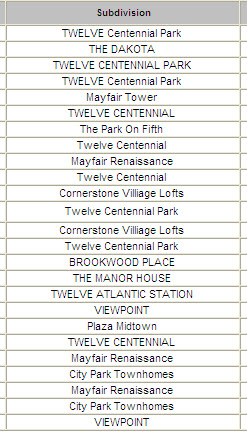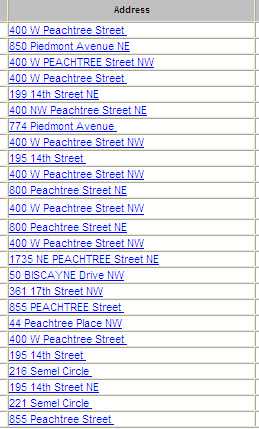 NOW, we start to see the buildings you are looking for. Viewpoint, Mayfair Renaissance and Plaza Midtown. But even with the increased monthly rent, you only see Viewpoint twice, and Plaza Midtown once. No listings for Spire, Metropolis or 1010 Midtown! And the lowest priced home at Viewpoint is $1650 per month.
So the next time you call me and ask about Midtown Atlanta Condos For Rent and Why Can't I Find YOU One you can have an idea of the market place for Midtown Atlanta Condo Rentals!
View Midtown Atlanta Condos For Rent $1000-$1400
View Midtown Atlanta Condos For Rent $1400-$2000
If you are the owner of a Midtown Atlanta Condo with HOA Approved leasing permit and would like to talk to us about marketing your home for you, please contact me!