Midtown Atlanta Condos For Sale Under $250,000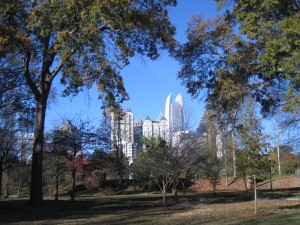 Once upon a time, in a real estate market far, far away, I used to write about condos For Sale under $100,000. Times and prices in Midtown Atlanta, they have changed. And along comes Midtown Atlanta Condos For Sale Under $250,000!!
Midtown condo buildings that once had one-bedrooms for sale at $50-60,000 are now selling for $125,000. High-rise 2 bedrooms that could be had for $191,000 in 2010 sold in 2013 for $305,000 and are now pushing $350,000. (The  $191,000 example originally sold for over $300,000!)
I'm always asked about future value when a Buyer is looking to buy a condo. Of course, I don't have a crystal ball! (And if somebody DID have one we would not have gone through what we did in 2009-2010 as you can see in the prices above.) Probably the big elephant in the room is future construction. There are numerous apartment buildings that are either recently opened, under construction or proposed! If, and when any of these buildings would make a conversion from apartments to condominiums (and how many of them at the same time…a distinct possibility) could have an impact on resale values of the condo you purchase. Then again, if the prices in these new buildings are significantly higher (and all indications are that they would be) then your values will hopefully be equal or better than what you paid.
But the key point here is, prices are NOT going down. In fact, the Midtown condo market is on fire, and homes that are priced right move quickly. Sellers are trying to push the envelope and ask higher prices, but the final price, unfortunately is going to be determined by what the condo will appraise for, and what your lender is going to be willing to loan for.
When you see a 2 bedroom sold on the 18th floor for $325,000, and a new listing on the 14th floor for $370,000, you have to wonder what the Seller may be thinking? I'm certainly going to be questioning whether that new listing will appraise anywhere close to the list price!
Midtown Atlanta Condos For Sale Under $250,000
You still have options, but a 2 bedroom may be hard to find!