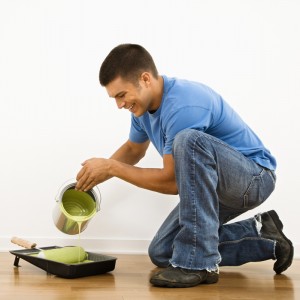 When I meet with prospective Sellers, part of our discussion is always about what they can do to make their condo "stand out" from the rest. Even in a market when inventory may be limited, if your condo does not show well…well it won't sell well!
But let's rewind to when you first bought it. (This IS important, in case you happen to be reading this as a recent Buyer, or your plans to sell may be off in the distance.)
Midtown Atlanta Condos For Sale | How Can I Improve My Condo's Value?
Most Midtown Atlanta condos look like they did when they were built. Seriously. Most buyers have never changed or upgraded anything in the condo they bought. Especially if they purchased it as new construction. But now that the condos have some years on them, some easy things you can do to make your condo stand out include:
New and different granite counter tops — something that will make your condo "pop" from the others. A majority of the kitchens are not that large and so the cost of the granite may not be that expensive. This applies to the bathrooms as well
New and different kitchen backsplash. Every condo seems to have a black tile back splash. See how great things look with a different color! 

That said, be careful not to go wild and crazy or that could work against you.
But in the short term, let's say you want to list your condo for sale in the next 30-60 days. Here's some things to do:
Paint. If your walls are scuffed, or you have not painted since you moved in…do it. The fresh paint (and smell) will give your condo a new feel
Make sure everything works. You might consider getting a pre-listing inspection done by a home inspector. Why not find out all the little things that might come up during the Buyer's inspection, and take care of them NOW!
The video below mentions landscaping, which certainly applies to a single family home, but not so much a condo! But you can "landscape" be decluttering your condo. If you've got lots of winter (or summer) clothes, books, or other stuff, consider a short term storage unit to place these things in. Space (especially closets) can be a premium in a condo, and you want to show them you got it.
I'm happy to meet with you after we list your home to make sure we have highlighted these things. I also recommend having a home staging company come in and help arrange your furnishings to make the most of what that potential buyer will see when they walk through the door!
If you are considering selling your Midtown Atlanta condo, let me know! I'd be happy to meet with you and talk about the market in general as well as what is happening in your particular building.