Midtown Atlanta Foreclosures, Midtown Atlanta, GA Real Estate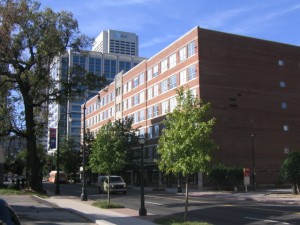 Are you looking for a condo or single-family home foreclosure in Midtown Atlanta, GA? The good news is, if you are looking for a condo, most of them will be in relatively good shape. I've not seen to many that required extensive repairs. Even if a condo has been vacant for sometime, it usually still had water service, but the power most likely has been turned off. If you are looking for single-family home foreclosures in Midtown Atlanta, GA you will want to proceed with caution. Many of these homes are much older, and "lack of use" could compound problems they may already have.
There are numerous ways to look for a foreclosure in Midtown Atlanta, GA. You can look at the current condo foreclosures and single-family foreclosures yourself. (Note, if these searches are not working, please feel free to use the Search For Homes feature above, or just contact me and I will be happy to give you an updated list. Currently in Midtown Atlanta, GA there are 54 condo foreclosures/lender owned properties and 14 single family homes. BOTH of these numbers are down slightly from May when we last wrote about foreclosures in Midtown Atlanta, GA. Condo prices range from $1.375 Million to $29,999. (This low priced condo is actually outside of Midtown Atlanta…I happened to search today by our primary zip codes for Midtown. Single-family homes range in price from $1,950 Million to $85,900. (This low priced home is actually in Old Fourth Ward, again I searched by zip codes which will take one out of Midtown Atlanta proper.) You can also find foreclosures listed at online auction sites and Craigslist and I would be happy to help you purchase any of these great values.
To begin the process of buying a condo foreclosure in Midtown Atlanta, GA, you first need to be pre-approved for a mortgage. Why? Because many foreclosures, if priced right, will move quickly and you will want to know how much you can afford and how much you are willing to spend, AND be ready to act quickly. These two numbers may not always be the same. I would first suggest you contact my preferred lender, Brian Dover with Sharpe Mortgage. Brian knows the condo market in Midtown Atlanta, GA and will get you started on the right track and both of us will get you to the closing table!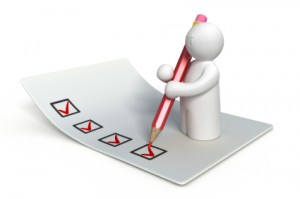 Once you find the home or condo in Midtown Atlanta, GA you are looking for, you will need to have a variety of inspections done, depending on whether it is a condo or single family home. The condo will likely require less inspections, but will require more knowledge about the condominium home owners association (HOA) and how financially stable they are. Condo owners pay a monthly maintenance fee to maintain the common elements (those areas of the building shared by everyone such as the pool, garage, lobby, etc) and if the community has not planned for a delinquency in these payments, they could have problems. Especially if it is a smaller community. I can assist you in obtaining that information in the time frame allowed within your contract. This time period, often referred to as the "due diligence" is the time you are allowed to complete inspections, assessments, finalize your financing and any other steps necessary to make sure the home or condo is in good condition and you are ready to move forward towards the purchase.
I have sold several foreclosures in Midtown Atlanta, GA and the buyers are very happy home owners, enjoying the condo life and living in Midtown Atlanta, GA. Keep in mind, there can be other condos or single family homes on the market, and NOT in foreclosure that could also be an option for you as a Buyer, if they are priced right.
If you are interested in purchasing Midtown Atlanta, GA real estate or a foreclosure in Midtown Atlanta, GA click on the link above, "Ask Me A Question" or call me at 770-713-1505. I would be happy to answer any questions that you might have!