Midtown Atlanta Market Report | Ansley Above The Park | March 2013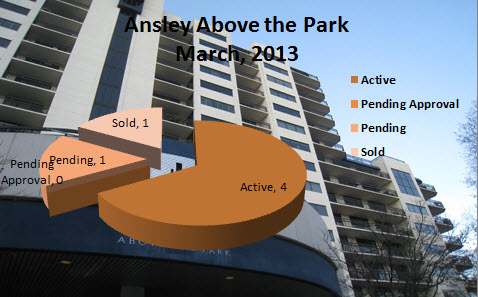 It looks like March was a quiet month at Ansley Above The Park….
ACTIVE LISTINGS (4) (DOWN 1 From January's Report)
Four 2 Bedroom homes ranging from $275,000 to $359,000 — 

Average List Price: $303,000
PENDING LISTINGS (UNDER CONTRACT) (1)
One 2 Bedroom at $479,900
SOLD (1)
One 2 Bedroom at $196,000
2012 SALES ACTIVITY COMPARISON
One 1 Bedroom at $120,000
The Pending Listing above closed at $450,000 and was a home that had extensive renovations. Many homes in this building have not had renovations, and as such you may see some lower prices.