Dakota Condominiums has been without any homes For Sale for a few months. That has suddenly changed as we have some new opportunities in this great Midtown Atlanta condominium building.
Midtown Atlanta Market Report | Dakota Condominiums | January 2013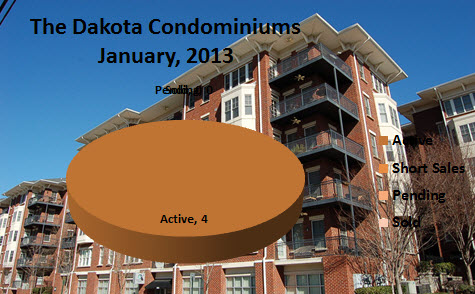 Here is a review of the 4 homes that are Active Listings:
An oversized 1 bedroom (1200 sq. ft) is listed at $238,500
Three 2 bedrooms are listed at $314,000, $479,000 and $519,000.
No Homes SOLD in January, 2013
Interesting point….the listing at $519,000 is a townhome floor plan that I represented the Sellers on when they sold it!! It sold then (2007) for $468,000. The current owners have done some upgrading in the bathrooms and other parts of the town home. It will be interesting to see how this one pans out!