Listing inventory is up 100% in Luxe Midtown for March, 2013. Considering that in January, there were no homes on the market, and now we have THREE!
This boutique condo community is located about 1/2 block from Piedmont Park!
Midtown Atlanta Market Report | Luxe Midtown | March 2013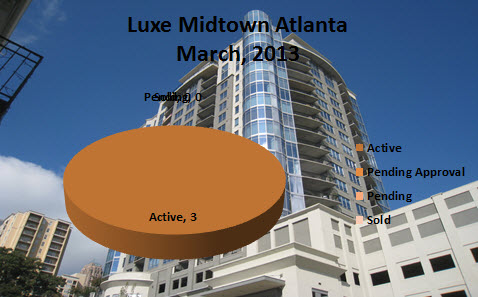 Let's look at the March Sales Activity for Luxe Midtown Atlanta….
ACTIVE LISTINGS (3) (UP 3 From January's Report)
Three 2 Bedroom homes are listed from $400,000 – $660,000 — 

Average List Price: $566,000
PENDING LISTINGS (UNDER CONTRACT) (0)
SOLD (2)
Two 2 Bedrooms at $495,000 and $612,000 — 

Average Sold Price: $553,000
2012 SALES ACTIVITY COMPARISON
There were no sales in March, 2012