Midtown Atlanta Market Report | MidCity Lofts | March 2013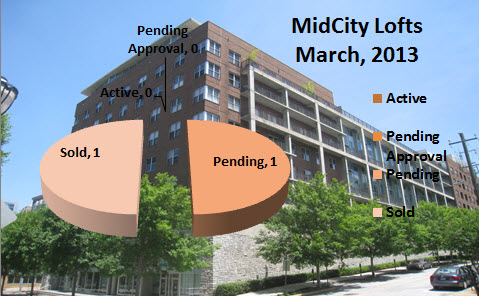 This month's report for MidCity Lofts is an easy one…
No Active Listings, 1 Pending 3 Bedroom at $335,000 and One 1 Bedroom SOLD at $165,000.
There were no sales in 2012.
This is THE closest Midtown Atlanta condo building to the Georgia Tech campus. While priced higher than Cornerstone Village, this is a great building to consider for parents of Georgia Tech students.