Midtown Atlanta Market Report | Viewpoint Midtown Atlanta December 2012
December, 2012 was a "five for five" month. There were five Active listings, two Under Contract and three homes sold!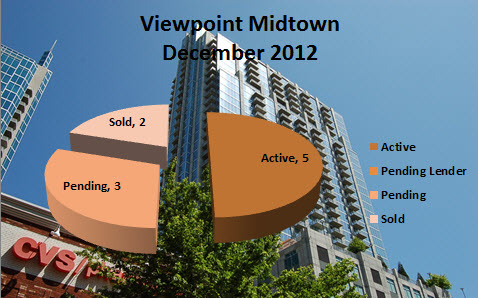 Of those Five Active Listings, there were four 1-bedroom homes ranging in list price from $189,000-239,000.
There was one 2-bedroom home listed at $329,900.
Three homes were Under Contract, with 1 bedrooms ranging from $154-224,000 and a two bedroom at $338,000.
Homes Sold in December included a 1 bedroom +den at $235,000 and a 2 bedroom home at $342,500.
You can learn more about Viewpoint Midtown Atlanta by clicking here.