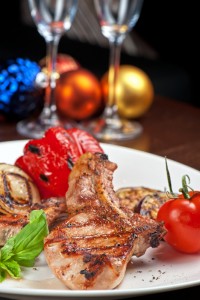 So, Maybe you just don't feel like messing you your condo kitchen?
Is there dining room for Mom, Dad, Sister, Brother, etc. in your condo?
Who Feels like cooking?
If you find yourself asking those questions, then maybe you'll want to Dine out on Christmas Day in Midtown. Now, the question is….
What Midtown Atlanta Restaurants Are Open Christmas Day?
Here is a quick run down of your options in Midtown on Christmas Day. As a quick disclaimer, we had seen a post that Henry's and Ten Midtown were open, but we did not get a call into these places, so you may want to check for them as an option as well.
Hudson Grill — Peachtree Street    Open till Midnight
Cafe Intermezzo – 12th & Midtown on Peachtree Street    Open till 1am
Burger Fi –Cresent Avenue Behind 1010 Midtown  Open 11am to 11pm
Yep…that is a pretty short list indeed….but some options. We compiled this information on a weekend, and in checking with Midtown hotels, we were often referred to the Sales Department as Christmas buffets are often considered a Catering Event. So, you might check with the Hyatt Midtown, Loews' and The Four Seasons to see if they have openings for their Christmas dinners…if they have one.
Specifically, restaurants that we contacted that will be Closed on Christmas Day Include:
Gordon Biersch
Fresh To Order
Taco Mac
Mi Cocina
Max's Wine and Dive
Otherwise, if not listed here, we did not contact them. So if one of your favorites is not listed here, you might want to give them a jingle (no pun intended) and see if they are an option for Christmas Day.
Happy Holidays from MyMidtownMojo.com!