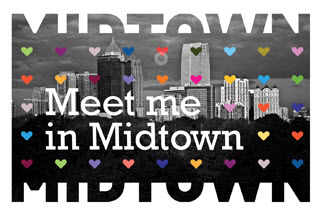 One of the great things about life and living in Midtown Atlanta is the food! If you are not partial to messing up your nice condo kitchen, you will LOVE living in Midtown Atlanta! Breakfast, lunch, dinner, drinks and coffee…you can find them all just outside your door!
And how about all those opportunities at a d-i-s-c-o-u-n-t!!!! Oh Yeah!
Chances are pretty good that your condominium HOA is a member of the Midtown Alliance. This is the community improvement district (CID) that is responsible for creating the Midtown Blueprint back in the 90's…and is what as made Midtown what it is today! Part of that membership is a 10% discount from participating Midtown merchants and restaurants. If you don't have a membership card, check with your concierge to get yours!
And then you can start dining and saving! For more information about the program, check out the Member Deals and Discounts Page at MidtownATL.com.