Midtown Neighbors' Association Elects 2011 Board
I attended the Annual Meeting for the Midtown Neighbors' Association last week. It was held at the Park Tavern in Midtown Atlanta.
You might recall that I previously was on the Board and served as the Chairman of the Membership Committee. I've had to step down for a time due to work and schedule conflicts, but I will continue to be involved in the Membership activities of the association, including the monthly Mingle In Midtown events that bring neighbors together at one of the local restaurants for an evening of cocktails and conversation.
The Board of Directors was elected and their picture is below, courtesy of Midtown Patch and Amy Wenk.
For more information about Midtown Neighbors' Association, be sure to visit their website via the link provided.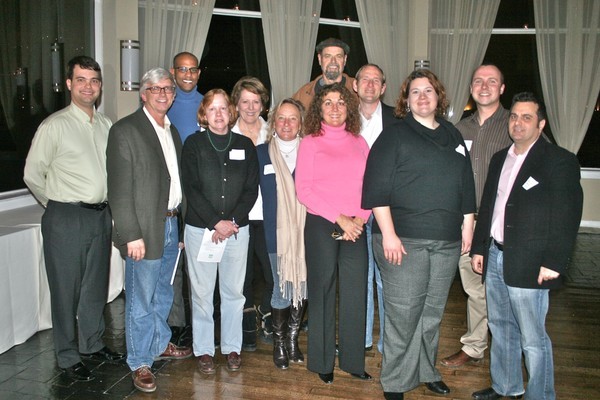 Greg Guhl will serve as president. Geoff Rogers will serve as vice president, Lynda Idleman as treasurer and Nancy Reynolds as secretary.
Other board members include Dana Persons, Rick Day, Mary Cobb, Marcus Jackson, Julian Price, Susan Watts, Tony Rizzuto and David Harman.