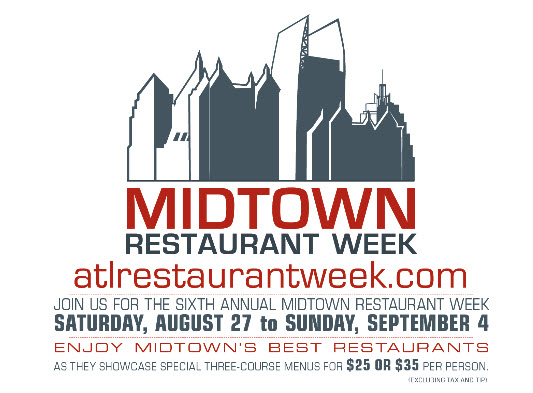 It is Thursday, but you still have FOUR days to enjoy Midtown Restaurant Week.  It started this past Saturday and runs through Sunday, September 4, 2011.
Restaurant week events are always a great opportunity to check out restaurants you might not otherwise visit, be it price or location. But when you can get a 3 course meal for either $25 or $35, what ARE you waiting for?
Here is a list of your choice of restaurants. You've got 4 nights left…you better start making some reservations! Don't let Midtown Restaurant Week pass you by!