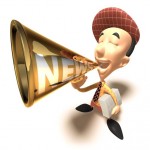 The biggest joy of real estate is the look on the face of a buyer I'm working with when we find "the one…" that is sure to be their new home.  Sometimes it happens after looking at just a few homes, and other times..it takes quite a few homes! But, it's also fun to get to know your clients as you spend a few hours in the car, or walking the streets of Midtown Atlanta!
Here's another happy client of mine on the steps of her new townhome….Thanks Liz! Enjoyed working with you too!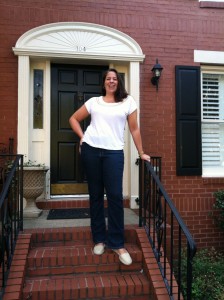 I cannot thank you enough for helping me in buying my first home! Your help and understanding as I waded through the home buying process were truly instrumental in me feeling so comfortable throughout this experience.
I had always heard nightmare stories about buying a home; deals falling through; questions not asked; and general frustration with the entire situation, but your personal interest in my experience eliminated every apprehension I had when I started looking. I am so grateful for your time – showing me even the places you knew I would hate-and patience, as I asked what felt like way too many questions.
I am thrilled with my purchase and very much appreciate all that you did to ensure my happiness.
Very truly yours,
Liz 
New Homeowner!!!