NCR Corporation announced on January 13 that they will build a new corporate headquarters on a 4 acre site in the heart of Midtown Atlanta, at 8th and Spring Streets. Our photo below indicates the site, across the street from Plaza Midtown and right next to SQ5 which is under construction.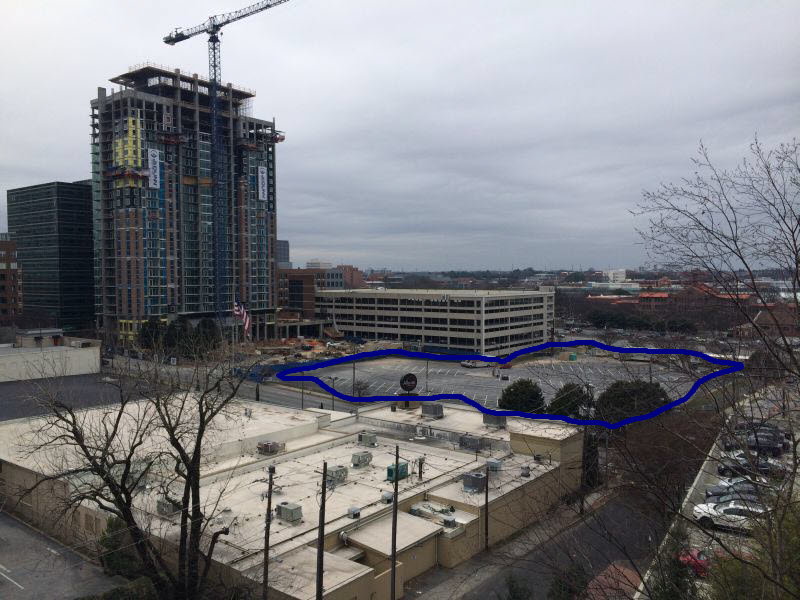 NCR Corporation to Build Midtown Atlanta Headquarters
In a story in the Atlanta Business Chronicle, it was reported that Atlanta is considering some $3.2 million in incentives to get NCR to bring the headquarters to Midtown. NCR has reported they will spend some $260 million to build on the site, which they have an agreement to buy.
The relocation would be huge for Atlanta and Midtown with some 3,600 employees being in the innovation/think tank area of Technology Square and Centergy.
The move is also a change for the company which first relocated from Ohio to suburban Duluth (Gwinnett County) some six years ago. "NCR is making a play for the Millennial workforce, which prefers the entertainment and cultural amenities of the city and rejects the long commute to the suburbs," the Atlanta Business Chronicle reported.
Often times, a relocation of a corporate headquarters in the same city might not see many residential changes, but there may be many people that will now have much longer commutes from the suburbs of Atlanta and might want a change.
MyMidtownMojo.com is ready and waiting to welcome NCR Corporation to Midtown Atlanta and help you find your piece of Mojo (also known as a condo, townhome or single family home!)