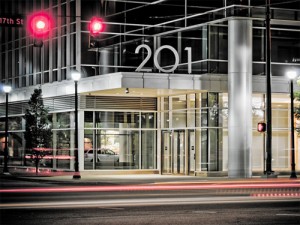 Wallingford, CT- based Netsolace will open a Midtown Atlanta Engineering Center at Atlantic Station in February.  Netsolace develops software that helps franchisors increase the productivity and efficiency of their franchisees. The suite, delivered via an annual subscription service, includes workforce training, point-of-sale, auditing and compliance, lead management and digital signage software.
Netsolace will lease a 4,000 square foot office at 201 17th Street, a 25-story office tower that is part of West Midtown's Atlantic Station. The local office, which will include sales, marketing and project management staff should employ about 40 people over time.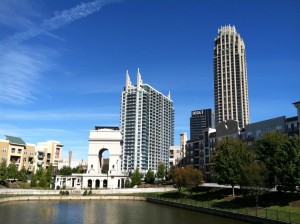 Netsolace joins several other tech and digital media company's, including Pandora, Square, Search Discovery, Tapjoy and Ogilvy & Mather, that are finding a new home at Atlantic Station. The concentration of retail and housing options is attractive to Gen Y talent, making it easier for corporate tenants to recruit. Atlantic Station offers condominium living in Twelve Atlantic Station as well as The Art Foundry and Element Condominiums. Netsolace employees looking for NEW construction condominiums will want to move quickly on the limited number of homes that remain at White Provision.
MyMidtownMojo.com welcomes Netsolace to Midtown Atlanta and we look forward to helping their employees find the perfect Midtown condo to call home!