No Reservations in Montana (Part 1 of 5)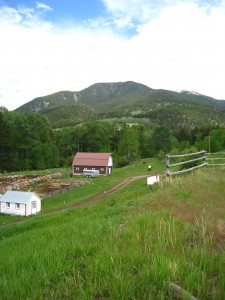 Many of my friends, clients and real estate friends know I grew up in Montana. Any perhaps some of you don't. Unlike my two sisters who still live in my hometown of Livingston (in fact they now both have places on what is left of OUR family ranch)
I flew the coop as soon as possible. First it was 3 years "over the hill" at Montana State University in Bozeman. Then I really took a leap and moved to Houston, Texas and the Hilton College of Hotel And Restaurant Management at the University of Houston.
I've never looked back. Until now. For me, there has been No Reservations in Montana. But just finding this series causes me pause. A moment to reflect on the beauty that is the state of Montana, and Paradise Valley where I grew up.
The first few mountain shots are taken very close to our family ranch (although only about 17 acres remain) As the lady comments in the video, for my family it was easy to sell off parts to other for pretty good money!)
Please enjoy this tour…and if you ever have plans to visit Montana, be sure to make Livingston a stop on along the way. It's close to the North Entrance to Yellowstone National Park, and you'll travel the length of Paradise Valley from Livingston to Yellowstone.
[youtube]https://www.youtube.com/watch?v=V3_MQbxjWl8[/youtube]